$19.99
AUD
Category: Picture Books
A heart-warming celebration of all the wonderful ways kids are truly themselves.
$14.99
AUD
Category: Picture Books | Series: Big Bright Feelings
Meesha loves making things ... but there's one thing she finds difficult to make - friends. She doesn't know quite what to do, what to say or when to say it, and she struggles reading and responding to social cues. But one day she discovers that she has a special talent that will help her to navigate ch allenging social situations and help her to make friends. A warm and affectionate look at the joys and difficulties of making and keeping friends, relating to others, and finding your place in the world. Wonderfully empowering and emotionally resonant, Tom Percival's Big Bright Feelings series is the perfect springboard for conversations about mental and emotional health, positive self-image, building self-confidence and managing feelings. Every child's bookshelf should contain his books. ...Show more

$25.99
AUD
Category: Picture Books
An epic tale about the value of the stories we tell from a debut author/illustrator. Uncle Ernie is a daring adventurer and an enchanting storyteller. He travels to far-off places, where he encounters wonderous and sometimes very rare creatures. Are these places real? Are the creatures he meets? It's u p to you and his nephew Eli to decide. All Uncle Ernie can say for sure is that when you travel, sometimes you reason and sometimes you run. But you always end up with a story to tell.   ...Show more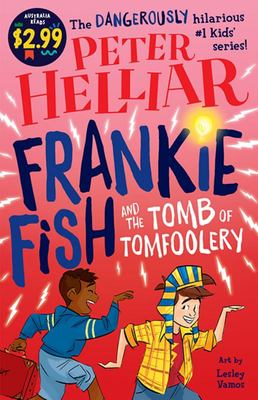 $2.99
AUD
Category: Fun | Series: Frankie Fish Ser.
Frankie Fish is back in a very special mini adventure for Australia Reads! When Frankie and Drew get in an argument about how ancient Egyptians really walked, there's only one way to set the record straight: a quick time-travel adventure! But what happens when Frankie and Drew's precious Sonic Suitcase ends up buried inside a booby-trap-ridden pyramid? There's only one way to get it back - by going inside and hoping they can make it out again ... It's a DANGEROUSLY EXCITING special adventure to celebrate Australia Reads, from favourite comedian and beloved children's author Peter Helliar!   ...Show more
$22.99
AUD
Category: Picture Books | Series: Angelina Ballerina
The classic bestselling picture book Angelina and the Princess is back in a beautiful, refreshed hardcover edition perfect for Angelina fans new and old   Angelina hopes to dance the starring role in an upcoming performance for the Royal Ballet, but instead is cast in a tiny part. She is so disappoin ted that she wants to quit ballet. Eventually, though, she decides to work hard for her friends in the performance. Angelina's decision leads to an unexpected turn of events--and a happy ending for everyone   ...Show more
$24.99
AUD
Category: Picture Books
One day, a parrot appears on the doorstep. His name isJimmy. Dad thinks Jimmy is amazing. He's loud, he's funny and he's full of surprises! But Jack doesn't like surprises. Not at all...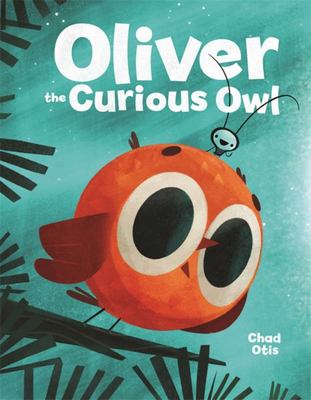 $24.99
AUD
Category: Picture Books
Oliver the owl questions anything and everything in this charmingly funny story that asks who, what, when, where, and why! The only question Oliver's family ever asks is Who? Who? Who? But he wants to know more:   Who lives in those faraway woods? Where does the river go? Why can't I leave our tree ?   When his curiosity gets the better of him, Oliver -- and his best buddy, Bug -- travel far from the safety of home to get answers about the wonderful world they live in. But after a day of exploration, how will the friends find their way back? In this delightful story of discovery, an inquisitive owl inspires those around him to let their curiosity take flight! ...Show more
$12.99
AUD
Category: Board Books
Bold, hilarious artwork captures the innocent charm of affable George, a dog who is trying to be good -- with disastrous results. George is a dog with all the best intentions. And his owner, Harry, has all the best hopes that George will be a well-behaved dog when he leaves him alone for the day. But wh en George spies a delicious cake sitting on the kitchen table, his resolve starts to waver. You see, George loves cake. . . . Uh-oh. What to do now? It's so hard to be a good dog when there are cats to chase and flowers to dig up! What ever will Harry say when he gets back? Chris Haughton's fetchingly funny story and vibrant, retro illustrations are sure to lure dog lovers of all ages -- and anyone who has ever met a temptation too good to resist. ...Show more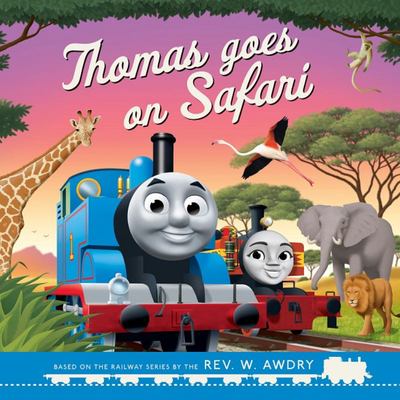 $14.99
AUD
Category: Picture Books
Thomas is ready for the adventure of a lifetime! Thomas is excited to join Nia on safari in Kenya. But when he gets scared by the wild animals, Nia must teach him how useful they can be! Will Thomas be brave and make some new friends along the way? A beautifully-illustrated picture book with an action-p acked adventure for Thomas and his friends. Thomas has been teaching children lessons about life and friendship for 75 years. He ranks alongside other beloved characters such as Paddington Bear, Winnie the Pooh and Peter Rabbit as an essential part of our literary heritage.   ...Show more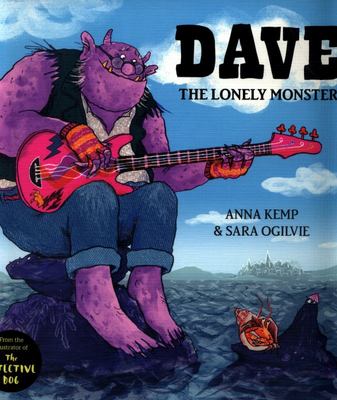 $16.99
AUD
Category: Picture Books
Monstrous beasts have feelings too! This lively story of a lonely monster called Dave, who lives all alone in a retirement cave, is a lighthearted reminder that we should treat others as we would want to be treated ourselves - and that we could all do with a bit more monster in our lives! Another clas sic-in-the-making all about kindness from the unbeatable duo of brilliant author Anna Kemp and Sara Ogilive, illustrator of The Detective Dog. ...Show more
Huberta's Big Surprise
by Mark Lamprell; Klay Lamprell; Marjorie Crosby-Fairall (Illustrator)
$17.99
AUD
Category: Picture Books
Huberta likes to surprise everyone! But when a truck that is supposed to take her to a new zoo breaks down, Huberta decides to make her own way there. It will be the best surprise yet! Inspired by the true story of Huberta the hippopotamus who set off on a three-year journey, visiting cities, farms, bea ches and even a country club!   ...Show more
$14.99
AUD
Category: Picture Books
Charlie Cook is reading a book about a pirate captain, who is reading a book about Goldilocks, who is reading about a knight, who is reading about a frog... From kings and queens to aliens and ghosts, there's something for everyone in Charlie's amazing book of adventure! Charlie Cook's Favourite Book is both entertaining and original - a sure-fire winner from the unparalleled picture-book partnership of Julia Donaldson and Axel Scheffler, creators of The Gruffalo. This handy board book format is perfect for younger readers. It features the classic story with a stunning redesigned cover and beautiful finish, making it a must-have for even the smallest Donaldson and Scheffler fans! Also available in board book format and with striking redesigned covers are: The Gruffalo, The Gruffalo's Child, Room on the Broom, The Snail and the Whale, The Smartest Giant in Town, Monkey Puzzle and A Squash and a Squeeze. ...Show more