$49.99
AUD
Category: Cookery books
7 WAYS TO REINVENT YOUR FAVOURITE INGREDIENTS WITH MORE THAN 120 NEW, EXCITING AND TASTY RECIPES Jamie's looked at the top ingredients we buy week in, week out. We're talking about those meal staples we pick up without thinking - chicken breasts, salmon fillets, mince, eggs, potatoes, broccoli, mushroo ms, to name but a few. We're all busy, but that shouldn't stop us from having a tasty, nutritious meal after a long day at work or looking after the kids. So, rather than trying to change what we buy, Jamie wants to give everyone new inspiration for their favourite supermarket ingredients. Jamie will share 7 achievable, exciting and tasty ways to cook 18 of our favourite ingredients, and each recipe will include a minimal amount of ingredients. Across the book, at least 70% of the recipes will be everyday options from both an ease and nutritional point of view, meaning you're covered for every day of the week. With everything from fakeaways and traybakes to family and freezer favourites, you'll find bags of inspiration to help you mix things up in the kitchen. Step up, 7 WAYS, the most reader-focused cookbook Jamie has ever written. ...Show more
$39.99
AUD
Category: Cookery books
'To Asia, With Love is my homecoming, a joyous return to the humble, yet deeply nurturing flavours and meals of my childhood as a Chinese girl born in Australia. It is also a celebration of the exciting and delicious possibilities of modern Asian cooking.' In To Asia, With Love, Hetty McKinnon shows hom e cooks how to create big-flavoured vegetarian (and often vegan) Asian dishes using the simplest of everyday ingredients. Recipes range from the traditional - salt and pepper eggplant, red curry laksa, congee, a perfectly simple egg, pea and ginger fried rice - to Hetty's uniquely modern interpretations, such as buttery miso vegemite noodles, stir-fried salt and vinegar potatoes, cacio e pepe udon noodles and grilled wombok caesar salad with wonton crackers. All share an emphasis on seasonal vegetables and creating irresistible Asian(ish) flavours using pantry staples. Whether it's a banh mi turned into a salad, a soy-sauce-powered chocolate brownie or a rainbow guide to eating dumplings by the season, this is Asian home cooking unlike anything you've experienced before. ...Show more
$39.99
AUD
Category: Cookery books
This beautifully illustrated vegetarian cookbook by bestselling author Hetty McKinnon features modern, easy, and healthy recipes for a new generation of families. Dreaming up flavorful yet nutritious meals, night after night, is one of the greatest challenges in home cooking. The secret to success is de veloping a repertoire of family classics--simple, adaptable, and nourishing recipes that you will want to cook time and time again. In Family, Hetty McKinnon shares her approach to modern, hearty, and healthy comfort food that is powered by vegetables. Some of these recipes are heirlooms, passed on from her mother, others are old family favorites, and many are healthier variations on much-loved food. With everything from a deconstructed falafel salad of roasted chickpeas and fresh greens to an earthy miso brown butter pasta with sage to sticky banana golden syrup dumplings, this book provides fun, uncomplicated food for everyone. Interwoven with McKinnon's recipes are family stories from home cooks around the world. Family teaches home cooks how to build a repertoire of crowd pleasing, flavorful vegetarian meals and shows families how to successfully eat healthily together. ...Show more
$39.99
AUD
Category: Cookery books
Community moves salads firmly to the centre of the plate, injecting colour, life and flair into everyday vegetables, and showing you how to achieve exciting flavours and hearty main meals with simple, nourishing ingredients. These are the kind of recipes you will want to share with your family, friends and neighbours, time and time again. Originally released in 2014, Community became an instant classic and favourite in kitchens all over Australia and around the world, creating a community of salad-lovers who are just as passionate about cooking and sharing. In this revised edition, Hetty shares 20 new recipes and some of those readers' stories - with accompanying interviews and beautiful imagery - to give the book back to the fans who made it such a phenomenon. New recipes include: Roasted sweet potato with lime cashew cream and roasted curry cashews; Butternut pumpkin with lemon tahini and miso granola; Whole roasted cauliflower with toasted farro and romesco sauce; Roasted cabbage with lentils and pumpkin seed brown butter; Pasta alla norma salad; Charred cos lettuce with lemony mushrooms, chickpeas and marinated feta. This is simple but generous food that you will want to make every night of the week, for those you love.   ...Show more
$49.99
AUD
Category: Cookery books
The hotly anticipated new book from Bill Granger celebrates today's bright picture of Australian food - 20 years since he released the bestselling Sydney Food. In the 20 years since Bill Granger published his first book of recipes, Sydney Food, the world has fallen in love with the joyfully casual Aust ralian way of eating. As a self-taught cook, straight out of art school, Bill furnished his first street-corner eatery in minimalist style, serving a small but perfectly formed menu of domestic dishes around a central communal table. He captured the hearts of Sydneysiders and visitors alike, while setting an exciting new standard for cafe dining. Since then, Bill has been crowned the 'egg master of Sydney' (New York Times 2002), the 'king of breakfast' (The Telegraph Magazine, 2016), the 'creator of avocado toast' (Washington Post 2016) and 'the restaurateur most responsible for the Australian cafe's global reach' (The New Yorker 2018).Nowadays, from Sydney to Tokyo, and London to Seoul, queues form to enjoy ricotta hotcakes ('Sydney's most iconic dish' Good Food 2019), fluffy scrambled eggs, lively salads and punchy curries. It is a bright picture of Australian food that has travelled across the globe, packed with fresh flavours and local produce, healthy but never preachy, whose main ingredient seems to be sunshine itself. The plates at any of Bill's restaurants are more sophisticated today, reflecting decades of global experience and culinary creativity - but the warmth of atmosphere and joy of eating remain the same. ...Show more
$49.99
AUD
Category: Cookery books
Everything you love about Ottolenghi, made simple. Yotam Ottolenghi's award-winning recipes are always a celebration; an unforgettable combination of abundance, taste and surprise. Ottolenghi SIMPLE is no different, with 130 brand-new dishes that contain all the inventive elements and flavour combinatio ns that Ottolenghi is loved for, but with minimal hassle for maximum joy. Bursting with colourful photography, Ottolenghi SIMPLE showcases Yotam's standout dishes that will suit whatever type of cooking you find easy - whether that's getting wonderful food on the table in under 30 minutes, using just one pot to make a delicious meal, or a flavoursome dish that can be prepared ahead and then served when you're ready.  These brilliant, flavour-forward dishes are all SIMPLE in at least one (but very often more than one) way: S - short on time: less than 30 minutes, I - 10 ingredients or less, M - make ahead, P - pantry, L - lazy, E - easier than you think. Ottolenghi SIMPLE is the stunning new cookbook we have all been wishing for - Yotam Ottolenghi's vibrant food made easy.   ...Show more
$19.99
AUD
Category: Cookery books
A generation of Australian children have grown up with the cakes from the Australian Women's Weekly. From the duck cake with it's beak of potato chips, to the jelly-filled pool cake and cover-worthy train cake, there are decades of treasured memories between the page of the Children's Birthday Cake Book . Celebrate it's 40th anniversary with this special hardcover edition. ...Show more
$55.00
AUD
Category: Cookery books
Flavour-forward, vegetable-based recipes are at the heart of Yotam Ottolenghi's food. In this stunning new cookbook Yotam and co-writer Ixta Belfrage break down the three factors that create flavour and offer innovative vegetable dishes that deliver brand-new ingredient combinations to excite and inspir e. Ottolenghi FLAVOUR combines simple recipes for weeknights, low effort-high impact dishes, and standout meals for the relaxed cook. Packed with signature colourful photography, FLAVOUR not only inspires us with what to cook, but how flavour is dialled up and why it works. The book is broken down into three parts, which reveal how to tap into the potential of ordinary vegetables to create extraordinary food: Process explains cooking methods that elevate veg to great heights; Pairing identifies four basic pairings that are fundamental to great flavour; Produce offers impactful vegetables that do the work for you. With surefire hits, such as Aubergine Dumplings alla Parmigiana, Hasselback Beetroot with Lime Leaf Butter, Miso Butter Onions, Spicy Mushroom Lasagne and Romano Pepper Schnitzel, plus mouthwatering photographs of nearly every one of the more than 100 recipes, Ottolenghi FLAVOUR is the impactful, next-level approach to vegetable cooking that Ottolenghi fans and vegetable lovers everywhere have been craving.   ...Show more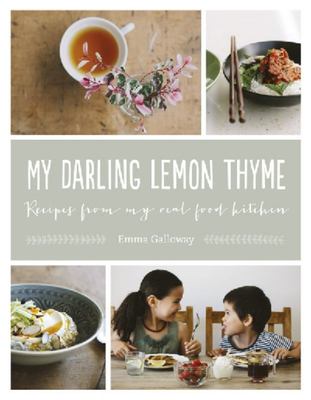 $39.99
AUD
Category: Cookery books
Vegetarian, gluten-free meals, small bites, and sweets to feed the whole family Think eating real food and pleasing all the palates in a busy family with young kids is impossible? My Darling Lemon Thyme's Emma Galloway inspires you to think again. Now available for the first time in the US, popular sp ecial diets blogger Emma Galloway's family cookbook, My Darling Lemon Thyme, is a collection of 100 recipes that reflect the philosophy that natural, whole food should be flavorsome, fun, and easy to prepare. Beyond just recipes, we savor Emma's stories about life with a young, energetic family too.      Meant for anyone who loves great food that is also good for you, these delightfully fresh recipes are 100% vegetarian and gluten-free--icing on the (naturally sweetened) cake. You'll find foods your grandparents would recognize, not the food-like products humankind has developed to make our lives easier but which seem to make us ever more unhealthy. Beyond any labels, this book is less about eliminating and more about embracing food as it's supposed to be: whole and unadulterated, fresh from the earth, prepared with minimal fuss, and eaten in a way that nourishes our bodies.      Emma's personal belief is that everyone can benefit from eating less wheat, meat, and dairy in their diet. But her recipes are not just for those with food intolerances or allergies or for vegetarians. The recipes are for everyone who wants to enjoy a better life and celebrate nutritious, wholesome, real cooking. Quite simply, My Darling Lemon Thyme offers us another way of eating, living, and being in the world, and in the kitchen. Extensive pantry-stocking instructions and a glossary are included. ...Show more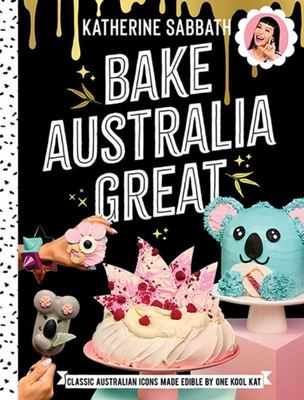 $39.99
AUD
Category: Cookery books
Fabulously kitsch Australiana cookbook from a cake and style queen with a gigantic fanbase.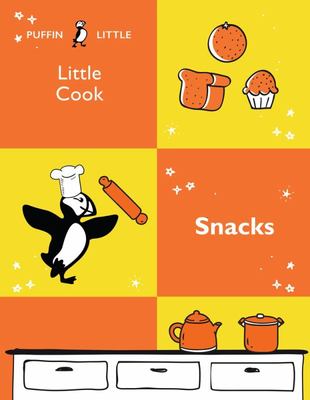 $12.99
AUD
Category: Cookery books
Just because we're LITTLE doesn't mean we can't learn BIG skills. Have you ever wondered how to make boring veggies into a super-delicious snack? If you're a Little Cook who wants to serve up yummy treats, get ready for a SNACK-ATTACK with Puffin Little!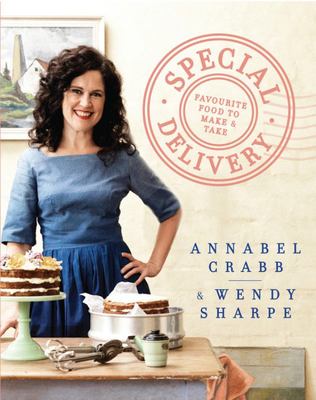 $39.99
AUD
Category: Cookery books
In Annabel Crabb's accidental second career as the host of political cooking show Kitchen Cabinet, she negotiates her way into the homes of Australian politicians, bringing dessert--the internationally recognized culinary code for "I come in peace." But food is a language that says so much more than "P lease let me in, Madam Speaker." To friends and family, food can say everything from "I'm sorry you had a bad day" to "Congratulations, you clever thing." And it means still more when brought to the door. Now, in Special Delivery, Annabel has teamed up with her best friend from childhood, fellow food tragic and Kitchen Cabinet recipe consultant, Wendy Sharpe, to bring you recipes for those knockout desserts as well as tons more ideas for soups, salads, pastries, breads and other treats ideally suited to make and take to those you love. Each recipe is offered up with transport instructions or an implicit promise to look the other way if you just want to eat it straight from the tin. ...Show more