$39.99
AUD
Category: Transport
Charming and picturesque, A Train Journey brings iconic trains to life in three-dimensional pop-ups! In A Train Journey, readers will meet four iconic trains that changed the history of railroad. Each of the four picturesque pop-ups inside depicts a historic train--George Stephenson's Rocket, one of th e earliest steam locomotives; the Elevated Railway in Brooklyn; the Flying Scotsman; and the Japanese bullet train or Shinkansen--in its own environment. Gérard Lo Monaco's charming illustrations lend spectacular depth and detail to this book that will delight children and train lovers alike. ...Show more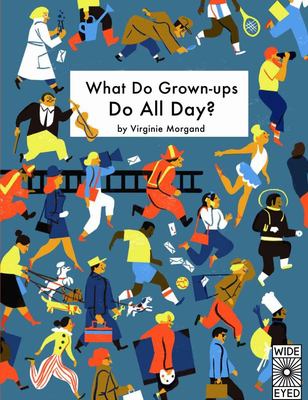 $29.99
AUD
Category: World | Reading Level: From 5
Featuring more than one hundred jobs and fifteen busy scenes, such as farm, hospital and school, this book gives children a fascinating insight into what grown-ups do all day. Explore fifteen diverse work places such as a farm, hospital, and school, then turn the page to find out what each person's job entails. Packed with detailed scenes and information, this is a sure-fire instant classic. ...Show more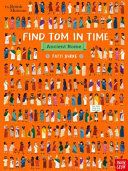 $24.99
AUD
Category: History
Join Tom on a time-travel adventure to ancient Rome . . . if you can find him! Packed with detailed artwork, fascinating ancient Roman facts and over 100 other things to find - from a sacrificial cow to an escaping gladiator - lose yourself in ancient Rome with this brilliantly interactive book!
$45.00
AUD
Category: Space | Series: The Definitive Visual Guide
Featuring all-new 3D models built using data gathered by NASA and the European Space Agency, The Planets is an awe-inspiring journey through the Solar System, from Earth to Mars and beyond. Viewed layer by layer, planets and other objects in the Solar System are taken out of the night sky and presented on a white background, revealing every detail of their surface and internal anatomy in astonishing detail. Looking at planets, the Sun, hundreds of moons and thousands of asteroids and comets, The Planets includes timelines that chronicle all major Space missions, right up to the latest Mars rovers, and infographics that present fascinating facts about all planets and the Solar System in a fresh new way. ...Show more
$19.99
AUD
Category: Body
Can We Talk About Consent? takes a fresh, frank and stylish approach to the topic of relationships and respect, providing essential understanding for readers aged 14+.
$24.99
AUD
Category: World
Countless different festivals are celebrated all over the world throughout the year. Some are national holidays, celebrated for religious and cultural reasons, or to mark an important date in history, while others are just for fun. Give thanks and tuck into a delicious meal with friends and family at Thanksgiving, get caught up in a messy tomato fight in Spain at La Tomatina, add a splash of color to your day at the Holi festival of colors and celebrate the life and achievements of Martin Luther King Jr. on Martin Luther King Jr. Day. With fact-filled text accompanied by beautifully bright illustrations from the wonderfully talented Chris Corr, prepare yourself for a journey as we travel around the world celebrating and uncovering a visual feast of culture. ...Show more
$24.95
AUD
Category: World
Ever met a thingadonta or seen a fangaroo? What about a gigantic titanosaur or a mighty diprotodon? Come on an Aussie fossil adventure and explore prehistoric life down under. Discover amazing animals unique to Australia. Danielle Clode, the award-winning author of Prehistoric giants: the megafauna of A ustralia, takes you to the best fossil sites so you can learn about the incredible animals that once roamed this ancient land. ...Show more
$19.99
AUD
Category: World | Series: See Inside
All children should have an understanding of where food comes from and how it ends up on their plates. This book provides a fantastic insight to where food originates, how farmers collect it and how it finally reaches our supermarkets. An eye-opening and informative lift-the-flap book for young children to explore. ...Show more
$24.99
AUD
Category: Body
Here's everything you need to know about being a pre-teen, from Kaz Cooke, author of Girl Stufffor teens. * body changes * dealing with friends & bullies * getting confident * first periods * pimples * hair (wherever it is) * phones & being online * what to eat * being fit & healthy * the be st books & movies * how to be happy with your own true self * & lots more! Girl Stuff 8-12 fits under your pillow and is written with the help of medical and other experts. PS- This book is for girls aged 8 to 12. Girls 12+ need Girl Stuff- Your Full-on Guide to the Teen Years. ...Show more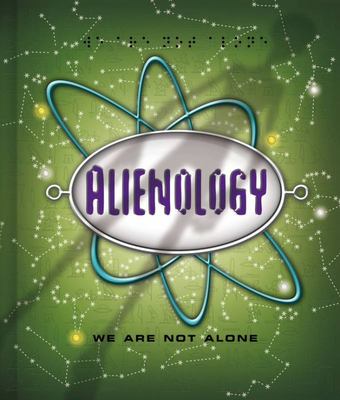 $49.99
AUD
Category: Myths and Legends
Apparently written in 1969, 'Alienology' is a tongue-in-cheek training manual for S.P.A.C.E. (the Society for the Promotion of Alien Cantact with Earth). It gives advice on identifying alien species, as well as eye-opening facts about our universe.