$16.99
AUD
Category: Body | Series: Facts of Life | Reading Level: Children's - Grade 3-4, Age 8-9
A sensitive, detailed and informative guide to female puberty, this title will prove invaluable for both young girls and their parents alike, tackling key subjects from the physical changes that occur at this time to practical matters such as buying your first bra.
$16.99
AUD
Category: Body | Series: What's Happening to Me? | Reading Level: Children's - Grade 3-4, Age 8-9
A sensitive, detailed and informative guide to male puberty, invaluable for young boys and parents alike, tackling key subjects from physical changes to emotional ones. Bright, stylish original colour illustrations and diagrams reveal everything young boys need to know about the changes they experience as they near puberty. Written in a witty yet factual and clear style that makes this confusing and tricky subject approachable. Includes basic details on what's happening to girls, too. Written in conjunction with medical and counselling experts. For 9+ year olds. ...Show more
$32.99
AUD
Category: Animals
Dangerous animals get a bad rap, but this beautifully illustrated encyclopaedia helps us appreciate the incredible features of some of our more hair-raising animal species. With more than sixty of the most deadly and dangerous animals from across the world to explore, every page of this beautifully illu strated volume is more eye-opening than the last. You will learn interesting facts about these fascinating species, (many of which you won't have even known were deadly) such as how they have adapted to survive and whether we should be threatened by these animals or appreciate them for their incredible features. Children and adults alike will pore over the breathtaking scientific illustrations of unusual animals from the Cone Shell to the Wolverine and the Irukandji Jellyfish to the Slow Loris, debating their relative dangerous features, learning about science and nature along the way.  This gorgeous hardcover book is illustrated in exquisite detail by award-winning author and illustrator, Sami Bayly. A brilliant companion to The Illustrated Encyclopaedia of Ugly Animals. ...Show more
$24.99
AUD
Category: Science
Explore future technology, such as robotics, space rockets, artificial intelligence, and even the PS4 console in this cutting-edge non-fiction science book for kids aged 9 and over. How Super Cool Tech Works follows on from the original How Cool Stuff Works, which has sold more than 3.5 million copies. It explains how the incredible technologies of today will shape the world of tomorrow. This includes state-of-the-art buildings, new ways of travelling, imaginative entertainment gadgets, space exploration, and even how teleportation and invisibility cloaks might be possible in the future. Each technology is explained in detail, via crisp images and engaging, child-friendly text. "How it works" panels explain the secret inner workings of everything from supercomputers to flying cars, and underwater hotels to drones. New and updated for 2020, How Super Cool Tech Works is a one-stop shop for kids who want to know what the latest and greatest technologies are, and how they will shape our world in the years to come. ...Show more
$19.99
AUD
Category: Fact & Reference Books
From the bestselling, award-winning author of You Are Awesome comes the much-anticipated follow-up, Dare to Be You. What would you dare to try if you stopped worrying about fitting in? If you're the kind of person who thinks: I don't like standing out from the crowd ... I wish I could be more like the cool kids ... There's no point trying to change things ... then this book is for you. Because guess what? There's no such thing as normal. Drawing examples from sport, science and even business, Dare to Be You empowers young readers to follow their own path, love what makes them different and question the world around them. With You Are Awesome's trademark mix of hilarious text, stylish illustration, personal insights and inspiring real-life examples, including Greta Thunberg and Malala Yousafzai, Matthew Syed introduces children to the power of diverse thinking. When you stop doubting yourself, embrace change and let your kindness loose, you become your own action hero. This groundbreaking, practical and positive book will help kids develop the inner confidence to grow into happy adults who know - and, more importantly, LIKE - themselves. Praise for You Are Awesome, children's book of the year 2019 and Sunday Times no. 1 bestseller: "A very funny and inspiring read! Brilliantly practical with a wide variety of examples that make it relevant for both boys and girls (and adults)!" - Amazon Customer "Genuinely funny and engaging ... It's a must read." - Amazon Customer ...Show more
$34.99
AUD
Category: Lego
Hundreds of creative LEGO® building ideas, activities, games, challenges and pranks! Winner of the Best Book category Creative Play Awards 2016, this superb LEGO® building book inspires you to look at your LEGO bricks in new and exciting ways. Go on a LEGO treasure hunt. Create and perform LEGO magic tricks. Make a LEGO stop-motion movie. Build your own LEGO pet. Challenge your family to build the tallest LEGO tower. And much, much more! Featuring imaginative play and building ideas, from LEGO games that take just a few minutes and require a handful of bricks, to inspirational build ideas and activities to keep you occupied for hours. ©2020 The LEGO Group. ...Show more
$27.99
AUD
Category: Animals
Getting a dog is exciting, but it also means you are in charge. With the help of Vanessa Estrada Marin, the director of a popular dog training program for kids, you will have fun taking the lead! Dog Training for Kids breaks down lessons and tutorials into simple steps and easy-to-follow instructions. Y ou will have everything you need to be an awesome and responsible dog guide: Basic Training Lessons including Potty & House Training, Obedience Training, Leash Training, and Crate Training, Essential Commands including Sit, Stay, Heel, and Drop It, Clever Tricks including Roll Over, Speak, High Five, and Leap, Super Fun Games including Obstacle Course, Frisbee, and Tunnel, And More! Equipment lists, tips on training your dog to be calm at the vet, and way to dog-proof your home Whether you are raising a puppy, adopting a rescue, or getting your first dog, this book will teach you to properly train, take care of, and establish a lasting bond with your furry pal. Book jacket. ...Show more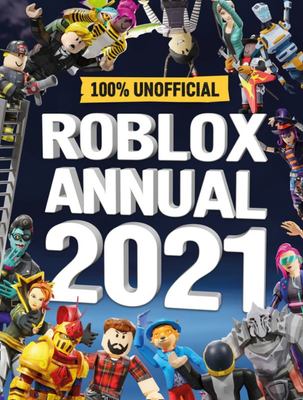 $19.99
AUD
Category: Games and Gaming
Relive the past year on the most popular online gaming platform in the world! Discover everything there is to know about the newest blockbuster games, the latest updates and more in the 100% Unofficial Roblox Annual 2021. As well as guides to the most popular games, there are also tips on how to start making your own game and loads of exciting activities. With so much to do, this annual is bound to keep Roblox fans busy for hours on end.   ...Show more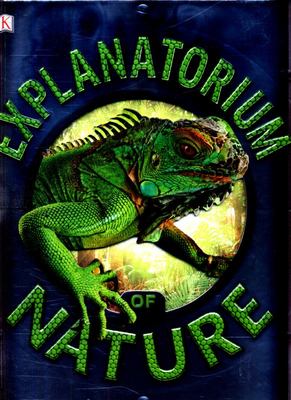 $45.00
AUD
Category: Nature
Jaw-dropping, up-close photography shows the natural world and animals as you've never seen it before. From fruit to flowers, from shells to sharks, from ants to elephants, this extraordinary new encyclopedia will keep animal and nature enthusiasts aged 9 and over, utterly absorbed by amazing, close-up images. Explanatorium of Nature is the perfect way to find out how everything in nature works and why fungi, plants, animals, arthropods, fish, mammals, reptiles, amphibians and ecosystems exist and what they mean for our world. Discover how spiders spin webs, how flying works, how snakes kill, and, much more. Children will spend hours poring over the incredible details in nature, from the spines on a stinging nettle and lichen growing on a tree to the suckers on an iguana's feet. Using never-before-seen cross sections, macro, SEM, infrared and ultraviolet close-up pictures, this is your chance to truly get up close with our natural world. For ages 8+ ...Show more
$19.99
AUD
Category: Animals
Spend a day with Australia's most vibrant and unique feathered friends. Full of splashing shorebirds, clattering cockatoos, parading penguins and greedy galahs, Busy Beaks is the perfect introduction to birds of all shapes and sizes.
$29.99
AUD
Category: Games and Gaming | Series: Pokemon Ser.
The essential guide for any Pokémon fan, this updated and expanded encyclopedia contains eight Pokémon regions and newly discovered characters. Revisit unforgettable moments in Ash's journey to become a Pokémon Master. Travel from Kanto to Kalos, Johto to Sinnoh and not forgetting Alola and new region, Galar! Get to know Trainers, old and new as they guide Ash through his adventures. Learn battle moves and meet Gym Leaders, plus learn about some legendary battles along the way. And of course, meet old and new Pokémon characters. Learn their types, Moves, key stats, strengths and weaknesses with the newly updated Pokédex, including Alolan and Galarian specific characters. This comprehensive guide contains everything fans need to immerse themselves in the wonderful world of Pokémon. ...Show more
$24.99
AUD
Category: Transport
Coming about From dinghies to freight liners, pirate ships to submarines, across oceans and up rivers, set sail on a fascinating journey through the world of ships in this new book from illustrator James Gulliver Hancock. In this companion to How Airports Work and How Trains Work, young readers travel t hrough history and around the world to find out everything they ever wanted to know about ships. Lift the flaps to unfurl papyrus sails on an Ancient Egyptian ship sailing up the Nile, tour a historic Spanish galleon, zoom across the water at almost 320 miles per hour in a speedboat, and much more. See how ships stay afloat, cultivate wind power, and navigate using the stars . Learn all about how the first simple boats carved out of tree trunks evolved into the giant super yachts and cruise liners of today, and take a look at the limitless possibilities of the ships of the future. How Ships Work is jam-packed with amazing facts and awesome illustrations, and was created in consultation with the National Maritime Museum, UK. About Lonely Planet Kids: Lonely Planet Kids - an imprint of the world's leading travel authority Lonely Planet - published its first book in 2011. Over the past 45 years, Lonely Planet has grown a dedicated global community of travelers, many of whom are now sharing a passion for exploration with their children. Lonely Planet Kids educates and encourages young readers at home and in school to learn about the world with engaging books on culture, sociology, geography, nature, history, space and more. We want to inspire the next generation of global citizens and help kids and their parents to approach life in a way that makes every day an adventure. Come explore ...Show more