A genre of stories that are made up and include ideas that could not happen in real life, often involving magical or supernatural elements, such as talking animals.
$16.99
AUD
Category: Fantasy
Pearl and Vally Cole live in a bookshop. And not just any bookshop. In 1893, Cole's Book Arcade in Melbourne is the grandest bookshop in the world, brimming with every curiosity imaginable. Each day brings fresh delights for the siblings: voice-changing sweets, talking parrots, a new story written just for them by their eccentric father.When Pearl and Vally learn that Pa has risked the Arcade - and himself - in a shocking deal with the mysterious Obscurosmith, the siblings hatch a plan. Soon they are swept into a dangerous game with impossibly high stakes: defeat seven challenges by the stroke of midnight and both the Arcade and their father will be restored. But if they fail Pearl and Vally won't just lose Pa - they'll forget that he and the Arcade ever existed.   ...Show more
$16.99
AUD
Category: Fantasy | Series: The\World Between Blinks Ser.
Discover a magical world where lost things are found ... Whenever cousins Jake and Marisol get together, adventure follows. They have their late Nana to thank for that. Her epic trips and treasure hunts were the stuff of family legend. This summer, with the whole family reuniting for one last vacation at Nana's home, the cousins are in for a legendary trip of their own. Following a map Nana left behind, Jake and Marisol sneak out to a nearby lighthouse - then accidentally slip into another world ... The World Between Blinks is a magical place, where all kinds of lost things (and people!) end up. Everywhere they turn, the cousins find real mysteries from history - plus a few they thought were only myths. But the man who holds the key to Jake and Marisol's return journey doesn't want to be found ... and if the cousins don't catch him fast, they could end up lost in this world for good. PRAISE FOR THE WORLD BETWEEN BLINKS:' An inventive, heartwarming first book in a new middle-grade series.'- Kirkus 'A brilliant, heartwarming blend of history, mystery, and adventure. I raced through every page, afraid to blink and miss part of the wonder.'- Shannon Messenger, bestselling author of Keeper of the Lost Cities Series 'A fast-paced fantasy adventure that will appeal to genre fans and reluctant middle grade readers alike.'- School Library Journal, starred review '[an] incredibly inventive story, chock-full of delightful descriptions and fascinating tidbits ... [and] a charming crash course in a host of historical mysteries and figures. Readers will have enormous fun ... all while learning lessons on the power of love, the value of memories, and the wonders that the world holds.' - Booklist, starred review ...Show more
$15.99
AUD
Category: Fantasy | Series: Rise of the Mythix
Enter the Griffin!The Unicorn, Minotaur and Griffin are united at last. Surely together they will be unstoppable! But the evil Collector is not going to give up without an epic fight, and not all the beasts of legend are on the side of good...Will our heroes finally fulfill their destiny? 
$16.99
AUD
Category: Fantasy | Series: Warriors Super Edition
An epic stand-alone adventure in Erin Hunter's #1 nationally bestselling Warriors series Also includes an exclusive ten-page Warriors manga adventure. In this Super Edition, set just after the events of A Vision of Shadows, ThunderClan deputy Squirrelflight is caught between her conscience and her Clan . Though all five Clans have settled into equally divided territories around the lake, tensions are rising over the new borders. And when a group of rogue cats move in just beyond Clan boundaries, drawing the Clans' frustration, Squirrelflight must choose between her duty as ThunderClan's deputy and her desire to do what's right. Join the legion of fans who have discovered the epic adventures, fierce warrior cats, and thrilling fantasy world of the mega-bestselling Warriors series. This stand-alone entry is perfect for new readers and dedicated fans alike. ...Show more
$18.99
AUD
Category: Fantasy | Series: Mortal Engines
At first there was nothing. Then came a spark, a sizzling sound that stirred frayed webs of dream and memory. And thenwith a crackle, a roara blue-white rush of electricity was surging through him, bursting into the dry passages of his brain like the tide pouring back into a sea cave. Anchorage has beco me a static settlement on the shores of the Dead Continent, at peace for sixteen years. But now trouble is approachingin a limpet sub, and fast. The Lost Boys are back, and theyll do anything to get what they want. Tom and Hesters daughter Wren is their eager dupe, bored and desperate for adventure. When Wren is snatched away in the limpet,Tom and Hester set off to rescue her, in a journey that will stir up old needs, old secretsand send them into perilous waters... ...Show more
$18.99
AUD
Category: Fantasy | Series: Mortal Engines
The Jenny was drifting across the shoulder of a big volcano. Beyond it there were no more mountains, just an endless blue-white plain stretching to the horizon. They were at the mercy of the wind, and it was carrying them helplessly into the Ice Wastes. Tom and Hester, now in possession of the airship J enny Haniver, find themselves being pursued by League forces. Scrambling to escape, they head north and land on the city of Anchorage. But the savage Huntsmen of Arkangel are closing in, and the young margravine must make a last desperate bid for survival.   ...Show more
$18.99
AUD
Category: Fantasy | Series: Hungry Cities Chronicles / Mortal Engines Quartet
Mortal Engines launched Philip Reeve's brilliantly imagined creation, the world of the Traction Era, where mobile cities fight for survival in a post-apocalyptic future. The first instalment introduces young apprentice Tom Natsworthy and the murderous Hester Shaw, flung from the fast-moving city of Lond on into heart-stopping adventures in the wastelands of the Great Hunting Ground. ...Show more
$19.00
AUD
Category: Fantasy | Series: Mortal Engines Prequel
Two years ago, Fever Crumb escaped the war-torn city of London in a travelling theatre. Now she arrives in the extraordinary crater city of Mayda, where buildings ascend the cliffs on funicular rails, and a mysterious recluse is building a machine that can fly. Fever is the engineer he needs - but ruthl ess enemies will kill to possess their secrets. The fabulous sixth book in the Mortal Engines series, from the brilliant and award-winning Philip Reeve. ...Show more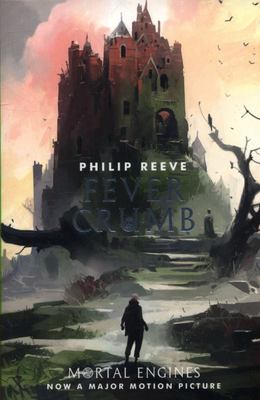 $19.00
AUD
Category: Fantasy | Series: Mortal Engines Prequel
A stunning, new novel by master storyteller Philip Reeve. Fever Crumb is a girl who has been adopted and raised by Dr. Crumb, a member of the order of Engineers, where she serves as apprentice. In a time and place where women are not seen as reasonable creatures, Fever is an anomaly, the only female to serve in the order. Soon though, she must say goodbye to Dr. Crumb-nearly the only person she's ever known-to assist archeologist Kit Solent on a top-secret project. As her work begins, Fever is plagued by memories that are not her own and Kit seems to have a particular interest in finding out what they are.  ...Show more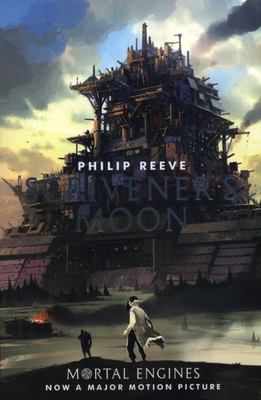 $19.00
AUD
Category: Fantasy | Series: Mortal Engines Prequel
The Scriven people are brilliant, mad--and dead. All except one, whose monstrous creation is nearly complete--a giant city on wheels. New London terrifies the rest of the world, and an army of mammoth-riders gathers to fight it. Meanwhile, young Fever Crumb begins a hunt for Ancient technology in their icy strongholds. She finds a mysterious black pyramid full of secrets. It will change her world forever. Scrivener's Moon follows Fever Crumb and A Web of Air to complete one of the most exciting and inventive fantasy adventures series ever recorded for audio. ...Show more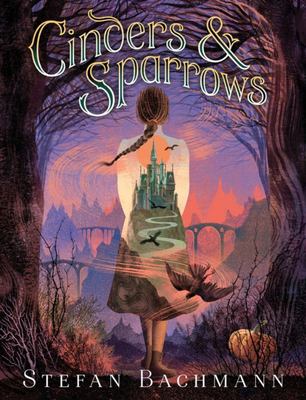 $16.99
AUD
Category: Fantasy
A suspenseful tale of witches, family, and magic from internationally bestselling author Stefan Bachmann. When a twelve-year-old orphan unexpectedly becomes the mistress of a seemingly abandoned castle, she is thrust into a mysterious plot involving murderous spells, false identity, and a magical battle of wills between the living and the dead. Readers of Kate Milford's Greenglass House, Victoria Schwab's City of Ghosts, and Diana Wynne Jones will be riveted. Twelve-year-old Zita, an orphan and a housemaid, has resigned herself to a life of drudgery when a strange letter arrives, naming her the only living heir to the Brydgeborn fortune. Now the mistress of the castle, Zita soon realizes foul play led to the death of her family. And as she is guided through lessons in the art of witchcraft by the somewhat mysterious Mrs. Cantanker, Zita begins to wonder who is friend and who is foe. Unforgettable and utterly enchanting, this stand-alone tale about family, belonging, and friendship will bewitch readers of Tahereh Mafi's Whichwood, Katherine Arden's Small Spaces, and Diana Wynne Jones's Howl's Moving Castle. Cinders & Sparrows is a magical page-turner by the author of The Peculiar, the acclaimed international bestseller. ...Show more
$14.99
AUD
Category: Fantasy | Series: The Wild Robot
From bestselling and award-winning author and illustrator Brown comes a heartwarming and action-packed sequel to his "New York Times" bestseller "The Wild Robot, " about what happens when nature and technology collide.