$19.99
AUD
Category: Lego Books | Series: LEGO Star Wars
Calling young heroes everywhere ... Get ready for the galactic adventure of a lifetime in this action-packed LEGO Star Wars book! Build your Imperial Officer minifigure and join the rebel pilots as they soar across the galaxy, reading comics and completing missions as you go.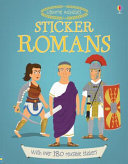 Sticker Romans
by Louie Stowell; Jean-Sebastien Deheeger (Illustrator)
$12.99
AUD
Category: Sticker Books | Series: Sticker Dressing Ser.
An action-packed sticker book full of ancient Roman actors, gladiators, chariot racers, politicians, schoolchildren and soldiers, which children can dress in historically accurate clothing using the 180-plus stickers provided. Also features lots of fascinating facts about life in ancient Rome, written i n conjunction with an expert on the period. ...Show more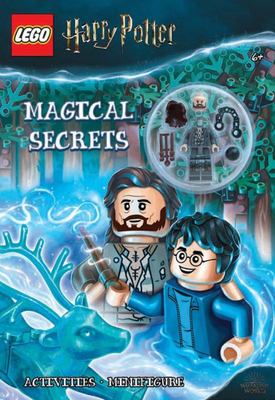 $12.99
AUD
Category: Activity Books | Series: LEGO Harry Potter
Join Harry, Ron and Hermione on a whole host of extraordinary adventures in this action-packed LEGO Harry Potter activity book. Build the Sirius Black minifigure and help him escape from the Dementors, then complete the petrifying puzzles as you discover more mysterious creatures, secret tunnels to expl ore, a Patronus Charm to cast, and incredible spells to perfect!   ...Show more
$6.99
AUD
Category: Activity Books
Join Pig and Trevor for lots of colouring and activity fun! With 48 pages of puzzles, mazes, activities and more!
$6.99
AUD
Category: Activity Books
Reward yourself with Pig and Trevor! Use the stickers inside to complete reward charts for sleeping, exercise, bath time, and brushing your teeth. Seven reward charts and over 160 stickers inside!
$5.99
AUD
Category: Colouring Books
Grab your crayons, pencils and pens, and get ready for a brilliant colouring adventure with Peppa!Peppa dives under the sea, flies high in the sky and even zooms to the moon in these fun activities.Fans of Peppa with love these easy-to-colour pages, filled with lovely family scenes!
$17.99
AUD
Category: Search and Find Books
Wally and the gang are heading off on their holidays! Wally wants to clown around, Woof heads off on a safari adventure, Wenda explores the sights, Wizard Whitebeard travels through magical lands and Odlaw sneaks around spying. Includes instructions for travel games to play with your friends and family at the end of each character-led section, plus game cards and an awesome poster! Whether you're adventuring near or far, this is the ultimate holiday companion.   ...Show more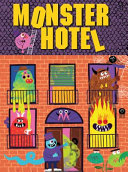 $21.99
AUD
Category: Puzzles and Games | Series: Magma for Laurence King Ser.
Check into the Monster Hotel...if you DARE! Each room is occupied by a different fiendish but friendly creature. The 28 room cards can be moved around to create different configurations and stories. The cards come in a box that looks like the outside of a hotel. Kids will have hours of fun rearranging t he rooms and creating new monster scenarios. ...Show more
$14.99
AUD
Category: Activity Books
Discover familiar animals, machines and more with these interactive play books that include five felt scenes and over 20 fun play pieces.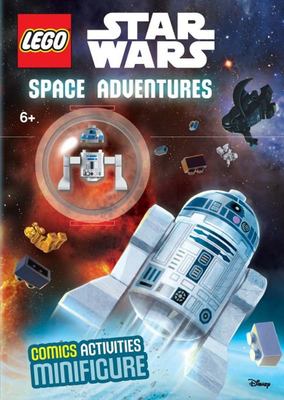 $12.99
AUD
Category: Lego Books | Series: LEGO Star Wars
Welcome to the amazing LEGO Star Wars universe! Join the galactic heroes on their awesome adventures saving the galaxy from hideous villains. Try out the activities, read the funny comics and build your very own super-cool R2-D2 minifigure!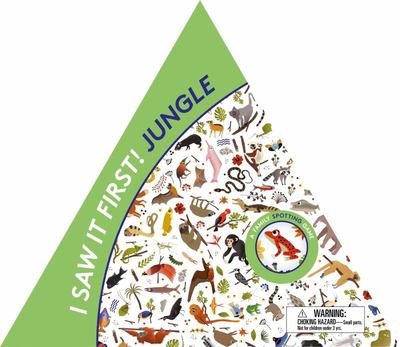 $29.99
AUD
Category: Puzzles and Games | Series: Magma for Laurence King Ser.
Three hundred jungle animals - from the aardvark to the wire-tailed manakin - populate the board of this game. Some are familiar, like the leopard or the hippopotamus, others less so, like the eyelash viper or the giraffe weevil. Pull a counter from the bag and be the first to spot that animal.   Thi s beautifully designed game features charming illustrations by Caroline Selmes. Simple to understand but addictive to play, this fun and challenging game will delight adults and children alike. ...Show more
$14.99
AUD
Category: Sticker Books
Are you the hero that will end the reign of the evil Arch-Illager? Journey through the world of Minecraft Dungeons in this exciting sticker and activity book, where you'll spot dangerous mobs, protect innocent villagers and unleash a horde of heroes to fight back the sprawl of evil. Packed with stickers and activities like mazes, sudokus and spot-the-difference, this book has hours of fun that only a worthy hero will be able to complete. ...Show more