$32.99
AUD
Category: Adult Non Fiction
The story of an Aboriginal woman who worked as a police officer and fought for justice both within and beyond the Australian police force. A proud Kurnai woman, Veronica Gorrie grew up dauntless, full of cheek and a fierce sense of justice. After watching her friends and family suffer under a deeply co mpromised law-enforcement system, Gorrie signed up for training to become one of a rare few Aboriginal police officers in Australia. In her ten years in the force, she witnessed appalling institutional racism and sexism, and fought past those things to provide courageous and compassionate service to civilians in need, many Aboriginal themselves. With a great gift for storytelling and a wicked sense of humour, Gorrie frankly and movingly explores the impact of racism on her family and her life, the impact of intergenerational trauma resulting from cultural dispossession, and the inevitable difficulties of making her way as an Aboriginal woman in the white-and-male-dominated workplace of the police force. Black and Blue is a memoir of remarkable fortitude and resilience, told with wit, wisdom, and great heart. ...Show more
$39.99
AUD
Category: Adult Non Fiction
Power up mountain passes in Italy's Dolomites, tackle Bolivia's infamous Death Road or go island-hopping in Japan- Ride takes you around the world in search of adventure on two wheels. Covering 100 incredible cycling routes, this inspirational book will make you reach for your handlebars, whether you're an experienced, ascent-loving road cyclist or are planning your first bikepacking trip.Awe-inspiring images and compelling descriptions of each ride will have you itching to jump in the saddle, while handy maps, elevation profiles and practical information - including things like distance, difficulty and road surface - will help you plan the nitty gritty of your trip. We've also included the best places to explore along the way - whether that's refuelling spots, epic viewpoints or nearby must-see sights - as well as suggestions for alternative ways to tackle a route. Ride is also jam-packed with facts and figures on the world's most famous cyclists and iconic races, plus information on the history of cycling, how to choose a bike and what kit to take. ...Show more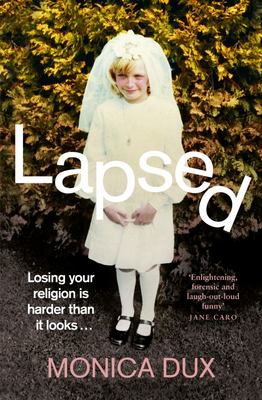 Lapsed
by Monica Dux
$34.99
AUD
Category: Adult Non Fiction
Losing your religion is harder than it looks ... From devout ten-year-old performing the part of Jesus in a primary school play to blaspheming, undergraduate atheist, Monica Dux and her attitude to the Catholic Church changed profoundly over a decade. Another ten years and she'd calmed right down. Now she was just 'lapsed'. Then, on a family trip to Rome, her young daughter suddenly expressed a desire to be baptised. Monica found herself re-examining her own childhood and how Catholicism had shaped her. Was Catholicism really out of her system or was it in her blood for life? In Lapsed, Monica sets out to find the answer. Her investigations lead her to test a miracle cure in Lourdes and to steal from a church. She visits the grave of a headless Saint who claimed to be married to Christ (and wore a wedding ring made of his foreskin to prove it), and speaks to cannon lawyers, abuse survivors and even a nun who insists that the Virgin Mary starts her car every morning. She ponders the big questions, such as would Jesus really make a great dinner party guest or would he end up calling Einstein a blasphemer? And, far more seriously, given what she now knows about clerical abuse and its extent, is it enough to turn her back on the Church, or did she have a deeper, more enduring obligation? With the wry humour of David Sedaris and the razor-sharp observations of Nora Ephron, Lapsed is the story of one woman's attempt to exorcise her religious upbringing, and to answer the question, is Catholicism like a blood group and, if so, is it possible to get a total transfusion? 'It made me laugh, cry and swear.' Jane Caro   ...Show more
Unfinished
by Priyanka Chopra Jones
$32.99
AUD
Category: Adult Non Fiction
A thoughtful and revealing memoir from one of the world's most recognizable women, renowned for her bold risk-taking, multiculturalism, and activism. "I am a product of traditional India and its ancient wisdom, and modern India and its urban bustle. My upbringing was always an amalgamation of the two I ndias, and, just as much, of East and West." Unfinished takes readers from Priyanka's childhood in India, where she was raised by her grandparents and her parents-two army doctors committed not only to their children but to their careers and to philanthropy-before being sent away to boarding school at an early age; through her formative teenage years in the U.S. living with extended family in the Midwest (Cedar Rapids and Indianapolis), Queens, and suburban Boston, where she endured bouts of racism; to her return to India, where she unexpectedly won the national and global beauty pageants (Miss India and Miss World) that launched her acting career. Readers looking for a glimpse into what it takes to succeed in the massive Indian film industry will find it here, and they'll also find an honest account of the challenges Priyanka faced navigating her career, both in India and Hollywood. The result is a book that is warm, funny, sassy, inspiring, bold, and rebellious. Just like Priyanka herself. From her dual-continent twenty-year-long career as an actor and producer to her work as a UNICEF Goodwill Ambassador, from losing her beloved father to cancer to marrying Nick Jonas, Priyanka Chopra Jonas's story will inspire a generation around the world to gather their courage, embrace their ambition, and commit to the hard work of following their dreams. ...Show more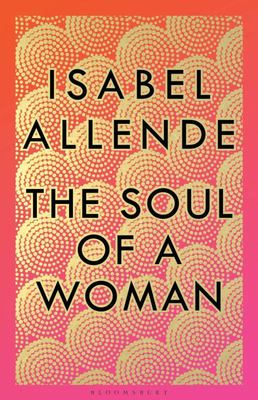 $22.99
AUD
Category: Adult Non Fiction | Reading Level: very good
The wise, warm, defiant new book from literary legend Isabel Allende a meditation on power, feminism and what it means to be a woman. 'When I say that I was a feminist in kindergarten, I am not exaggerating.' As a child, Isabel Allende watched her mother, abandoned by her husband, provide for her three small children. As a young woman coming of age in the late 1960s, she rode the first wave of feminism. She has seen what has been accomplished by the movement in the course of her lifetime. And over the course of three marriages, she has learned how to grow as a woman while having a partner, when to step away, and the rewards of embracing one's sexuality. So what do women want? To be safe, to be valued, to live in peace, to have their own resources, to be connected, to have control over their bodies and lives, and above all, to be loved. On all these fronts, there is much work to be done, and this book, Allende hopes, will 'light the torch of our daughters and granddaughters with mine. They will have to live for us, as we lived for our mothers, and carry on with the work still left to be finished.'   ...Show more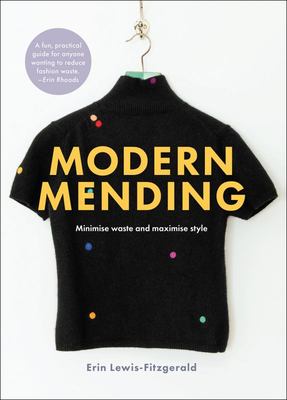 $35.00
AUD
Category: Adult Non Fiction | Reading Level: near fine
Australians send millions of tonnes of clothing to landfill each year - one of the highest clothing consumers in the world. The good news is that mending is trending and it's never been easier to repair and reinvent your favourite clothes.
$32.99
AUD
Category: Adult Non Fiction | Reading Level: near fine
We're more connected, yet lonelier than ever - practical ways to combat the alarming rise of loneliness by bestselling author and social researcher, Maggie Hamilton. Practical solutions to combat social isolation in our families and communities.  
Items per page:
1 - 7 of 7