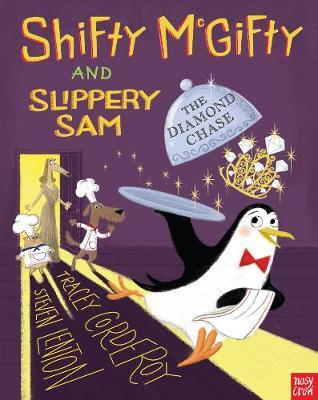 $24.99
AUD
Category: Picture Books | Series: Shifty McGifty and Slippery Sam
Shifty McGifty and Slippery Sam have swapped their life of crime for a career in cupcakes. But when they're asked to bake for a seriously swanky party, Shifty and Sam find themselves caught up in the middle of a robbery. Somebody has taken Lady Kate's tiara, and all the clues point to the thief being a penguin. But there are DOZENS of penguins at the party - it doesn't look like this is going to be a black and white case ...Can Shifty and Sam get to the bottom of the mystery and catch the culprit? ...Show more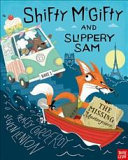 $24.99
AUD
Category: Picture Books
The most delightful doggy duo are back and this time there's a patisserie pandemonium in Paris!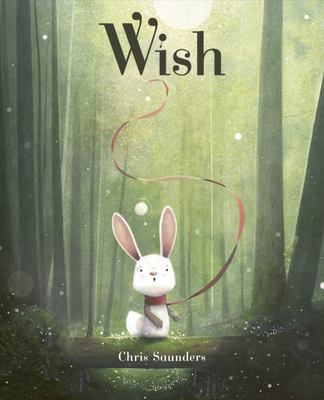 Wish
by Chris Saunders (Illustrator)
$21.99
AUD
Category: Picture Books
Wish is a touching story about the power of kindess and the magic of friendship with beautiful and emotive illustrations from Chris Saunders. Rabbit has never had a wish before but one day he gets not one, but three He asks his friends what they would do if they had a wish and, being selfless and kind, Rabbit grants all three wishes to his friends.They are so grateful for his kindness and genorisity they share their wishes with him. ...Show more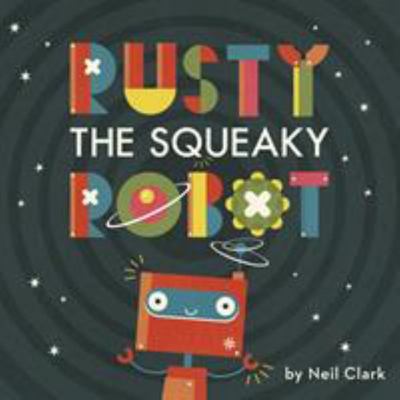 $12.99
AUD
Category: Picture Books
Rusty is a friendly robot, but not a very happy one; he's feeling down about the way that he sounds. The other robots on Planet Robotone - Belle, Twango, Hoot and Boom-Bot - show Rusty that being a little bit different is the best way to be, and together make a raucous song and dance that celebrates the ir differences. This charming story about friendship, self-discovery and the strength of pooling everyone's talents together has a strong, empowering message of acceptance and embracing individuality. With wonderful, contemporary illustrations that will appeal to young children and parents alike, the story will provoke thought - and conversation - about being different, and how we should all embrace our characteristics and be comfortable and confident in ourselves. ...Show more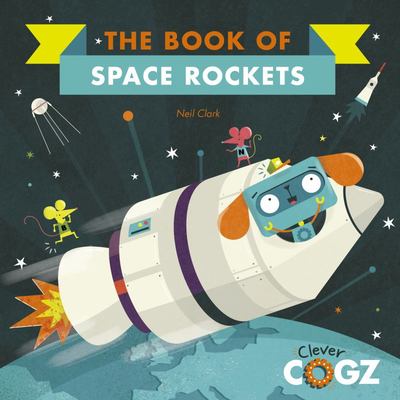 Space Rockets
by Neil Clark (Illustrator); Harriet Stone (Editor)
$12.99
AUD
Category: Picture Books | Series: Clever Cogz Ser.
Join Cogz the Robot Dog and discover all about how space machines work, in this bright and fun STEM title. Cogz and his mice sidekicks, Nutty and Bolt, guide the reader through the workings of a rocket, looking closely at all the different parts and discovering information about real space missions and the spacecraft involved, including the Mars Rover and Apollo missions. Covering key STEM themes of engineering, physics, and inventions, and with a fun quiz to test young readers' knowledge, this book will get kids engaged and hands-on with learning.  Perfect for vehicle-mad pre-schoolers, the Clever Cogz series lets young readers discover different vehicles, from space rockets to racing cars. Bite-sized text and colorful, informative illustrations introduce the transport topics in a simple, engaging way for young readers with a passion for machines.  ...Show more
$14.99
AUD
Category: Picture Books
His feet go STOMP! His jaws go CRUNCH! In the blink of an eye you'll be his LUNCH! All young dinosaurs are warned about the scary Gigantosaurus. So Bonehead volunteers to be the dino-kids lookout whenever they go into the jungle to play. Unfortunately, he is the original boy-dinosaur who cried wolf, or in this case, GIGANTOSAURUS! Finally, Bonehead's friends refuse to believe his warnings and the Gigantosaurus really turns up! In a vertical gatefold surprise, it looks like Bonehead has got crunched - but in a hilarious reveal we discover this annoying little dinosaur is safe after all.   ...Show more
$26.99
AUD
Category: Picture Books
All Dogs Have ADHD takes an inspiring and affectionate look at Attention Deficit Hyperactivity Disorder (ADHD), using images and ideas from the canine world to explore a variety of traits that will be instantly recognisable to those who are familiar with ADHD. Following the style of the award-winning A ll Cats Have Asperger Syndrome, charming colour photographs of dogs bring to life familiar ADHD characteristics such as being restless and excitable, getting easily distracted, and acting on impulse. This delightful book combines humour with understanding to reflect the difficulties and joys of raising a child with ADHD and celebrates what it means to be considered different'. This absorbing and enjoyable book takes a refreshing approach to understanding ADHD. ...Show more
$24.95
AUD
Category: Picture Books
If kids with anxiety could see their strengths, they would feel so much bigger than their anxiety. They would feel bigger than everything - as though a tiny, tip-toed stretch could have them touching the top of the world from where they are. This book is a reminder for all kids that everything they need to be brave, strong and brilliant is already in them. ...Show more
$17.99
AUD
Category: Picture Books | Series: Waltzing Matilda
This famous ballad of the outback wanderer who drowned himself rather than lose his freedom needs no introduction. There is no swagman as legendary as the tragic hero of this tale, and there is no Australian song as well-known throughout the world. Here the famous ballad is given new depth and perspecti ve. Talented illustrator Freya Blackwood has explored the intriguing background behind the writing of this song, and has shown us not just the lively story of a proud outback larrikin, but also a glimpse into the clashes and struggles that were so formative of Australian history.   ...Show more
$16.99
AUD
Category: Picture Books
On a perfect day, the hours stretch endlessly ahead. Scribbling with chalk, running with kites, digging for shells ... paddling, climbing, dreaming. Hour unfolds upon hour, with reassuring comfort and sleep beckoning at the end. CBCA shortlisted author, Danny Parker captures the simplicity, spontaneity and freedom of an idyllic childhood. Kate Greenaway and multiple CBCA winner Freya Blackwood's paintings of three children roaming a rolling beachside idyll capture the light-and even the smell and feel-of a perfect summer day. Perfect is balm for the soul.   ...Show more
$15.99
AUD
Category: Picture Books | Reading Level: From 5 To 99
Filled with fun rhymes and make-believe stories, this wonderfully illustrated children's tale offers an imaginative view of a beach that includes swimming, surfing, and splashing. Imagine a perfect beach where you can swim, surf, splash through the waves, make sandcastles, hunt for treasures, explore ro ck-pools, muck about in boats, fish from the jetty, and build a bonfire under the stars. Imagine a beach where adventure begins. From sand castles and rock pools to boats and fish, the realistic scenes evoke images of a summer day along the waterfront where anything can happen. ...Show more
Imagine
by Alison Lester
$15.99
AUD
Category: Picture Books
Imagine offers a fascinating look into the natural world, and has delighted children and parents over many years.  Imagine an Australian children's classic. Imagine yourself deep in the jungle, under the sea, in a land of ice and snow, on a farm, in the moonlit bush, on an African plain, in a prehistori c swamp. Then turn the page and find all the animals living there. A wonderful introduction to the natural world with intricate pictures to explore again and again, and a key to help you name all the animals. ...Show more