$19.99
AUD
Category: Early Reader
A deliciously funny tale, with equally amusing illustrations, about being judged for what, rather than who, you are. When Boris and his parents learn that Scotland is re-introducing wolves, they leave their mansion in Morovia for their Scottish homeland. But these wolves aren't planning to settle in t he wild, oh no! Instead, they book into the exclusive Highland Hotel, from where they plan to enjoy Scotland's best tourist spots and cuisine. Is Scotland ready for holidaying wolves? Especially such hungry ones? And why are certain people so unhappy to see them? From spooky dungeons to scheming developers, the Greycoats' new adventure is full of surprising discoveries. ...Show more
$14.99
AUD
Category: Early Reader
With the Map of Half Maps finally in the hands of Atticus and his crew, the rest should be easy, right? Wrong! Rattling skeletons, ghosts, monsters from the deep, killer sands and a boiling hot tub are just some of the obstacles between them and certain TREASURRRRRE!
$14.99
AUD
Category: Early Reader | Series: Hotel Flamingo
Welcome to Hotel Flamingo: the sunniest hotel in town! On Animal Boulevard the snow is finally melting after a long, quiet winter and Hotel Flamingo is ready to embrace the new season and new guests. Anna knows she needs to come up with a plan to get the hotel buzzing again! And what does Hotel Flaming o have that no one else has? One of the best chefs in town - Madame Le Pig! In a stroke of inspiration Anna decides that the hotel will put on a Battle of the Chefs. Madame Le Pig will go head to head with prestigious Animal Boulevard chefs Peston Crumbletart and Laurence Toot-Toot in a thrilling live cooking show - and there will be an accompanying feast for all who attend. But as ever Anna has a lot to contend with - not just grumpy, demanding chefs but a host of new guests with ever-changing needs, from Simon Suckerlot the flamboyant octopus to Alfonso Fastbeak the stunt pigeon. And when taking centre stage proves harder than expected for Madame Le Pig, the whole team must pull together to buoy her up and pull off the most Fabulous Feast that Hotel Flamingo has ever seen. ...Show more
$16.99
AUD
Category: Early Reader | Series: Tashi Ser.
Meet Tashi: he's brave, he's bold and he tells the best stories! Eight astonishing stories about Tashi and the weird and wonderful creatures of his fantastic world collected into one volume for the first time.
$16.99
AUD
Category: Early Reader | Series: Tashi
Tashi always has big adventures, like the time he meets Chintu, the giant as big as a mountain, or the time that Chintu's Only Brother wants to eat everything in the village, or the time when the demons sneak onto the new bus and kidnap the bus driver's son. But clever Tashi always knows what to do--sta y calm, think hard, and move fast. ...Show more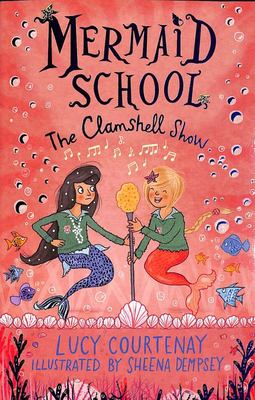 $14.99
AUD
Category: Early Reader | Series: Mermaid School
Marnie Blue has settled into Lady Sealia Foam's Mermaid School and become best friends with Pearl and Orla. And now might be her chance to shine - the Clamshell Show is coming! Marnie and Orla are both auditioning for the star role, while Pearl (who is no great singer) is sticking to playing the rock tu ba. But a new mermaid wins the role, and at rehearsal she's more trouble than a tiger shark with a toothache. What's more, Mermaid Lagoon has an unwelcome visitor dropping by. Will the show go on?   ...Show more
$12.99
AUD
Category: Early Reader | Series: Evie and Pog Ser.
In the bestselling tradition of Ella and Olivia, comes a further book in a new series for early readers about best friends, Evie and Pog. High in a tree house live two very best friends. Evie and Pog. A girl and a dog. Evie is six years old. She likes reading and baking and rolling on the daisy-spot g rass. Pog is a pug. He is two and likes to drink tea and read the newspaper. He also likes fixing things. But most of all, Evie and Pog love to have fun - especially at parties! Join them for three further adventures - Book Parade, Art Show Muddle and Party Time! ...Show more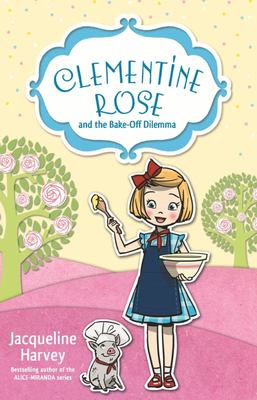 $14.99
AUD
Category: Early Reader | Series: Clementine Rose
Clementine Rose is bursting with plans for the school holidays! But with the announcement that a new cooking show will be filmed in the village, everything changes. While Clementine is disappointed that her activities have been cancelled, she soon has an idea and takes to the kitchen in a baking frenzy. If only her mother wasn't feeling so sick and could help out when things turn sticky. Everyone wants to be a part of the show – especially Mrs Bottomley! – and it doesn't take long before temperatures are running high. With the main event being held at Penberthy House, Clementine has the inside scoop and spies some surprising behaviour from the contestants. Will she uncover a secret? And will the show be a flop, or a scrumptious success? ...Show more
$15.99
AUD
Category: Middle Reader | Series: Weirdo
Its time to vote! Weir Dos in the running for class captain... but will an EPIC HAIR DISASTER destroy his chances of winning?! It wont be easy... but it will be funny!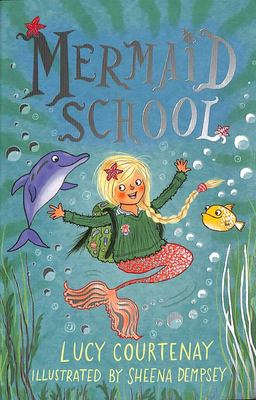 $14.99
AUD
Category: Early Reader | Series: Mermaid School
Staff notes: Mermaid School?! Need we say more? This is a heartwarming new chapter book series about Marnie Blue, a little mermaid who is starting school and is absolutely terrified. We all know that school is a wonderful place for curious minds, but at first it can be a pretty scary place. That's exact ly what Marnie Blue is dealing with: school blues. What if, for instance, she's asked to ride a seahorse? And what if she doesn't make any friends? This is a great junior series for the mermaid lovers out there that also tackles themes of starting school, anxiety, and bravery. And if they love the first one, there's more! It is Marnie Blue's very first day at Lady Sealia Foam's Mermaid School, and she's terrified. What if she can't make any new friends, or if she's asked to ride a seahorse? What's more, her famous diva aunt Christabel was a notorious rebel at the same school, and got up to all sorts of naughtiness. Marnie is soon branded a troublemaker by her grumpy octopus music teacher and wants nothing more than to clam up. But when a fellow pupil finds herself in danger, it's up to Marnie to show that daring runs in the family and swim to the rescue. Filled with fabulous fishy fun, Mermaid School is perfect for fans of Unicorn Academy and Dork Diaries! ...Show more
$14.99
AUD
Category: Early Reader | Series: Fish Kid
The second adventure of a rising superhero with super fishy powers.Trouble finds its way to Fish Kid's shores once more in his second adventure! Will Fish Kid be able to find his missing Nan, hide his powers from Pops and save the day? Only with the help of Freckles the Mega Manta Ray! Full of real life fish facts and exciting illustrations, Fish Kidand the Mega Manta Ray is the perfect book for independent readers to dive in with.Follow-up title to Fish Kid and the Lizard Ninja. ...Show more
$14.99
AUD
Category: Early Reader | Series: Monty's Island
Monty lives on a perfect island in the middle of a magical sea. Sometimes the sea throws up something interesting ... and Monty goes on an amazing adventure! On a tiny island far away, in a sea that ripples with magic, Monty never knows what he might find… Monty, Tawny and friends receive some startling news: Scary Mary and her pirate crew are on their way, looking for a new island to call home. What can they do? There's no way they can hide - especially when Bunchy accidentally turns the whole island stripy with her new magic wand. It's going to take one of Monty's best ideas to save them! An adventurous and delightful new series from beloved author Emily Rodda, with lively illustrations by local legend Lucinda Gifford. ...Show more