$14.99
AUD
Category: Lift the Flap and Pop-Up | Series: Peep Inside Ser.
Help instill a love of bees in little children with this little flap book that explores their world. Peep inside flowers, beehives and under busy bees, to see what they do all day, how honey is made, how baby bees are born, and how a queen bee leads the way to build a new home. This timely new addition to award winning world-popular peep-inside series about a popular and essential current topic: BEES! Ingeniously designed holes and flaps to keep little children's curious minds engaged as they find out more. Simply and sweetly written to appeal to young children with charming illustrations by Simona Dimitri. ...Show more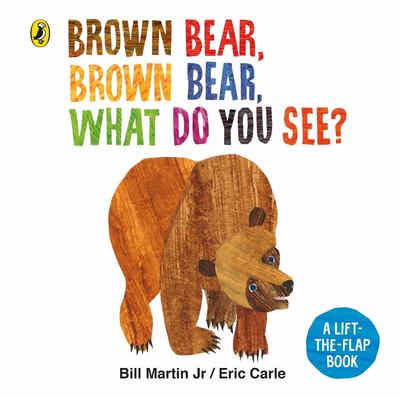 $16.99
AUD
Category: Lift the Flap and Pop-Up
Exuberantly coloured artwork and favourite animals make this rhythmic story the perfect introduction to looking and learning about colours. Each spread leads seamlessly into the next and young children will delight in Eric's colourful collage animals and simple repetitive language.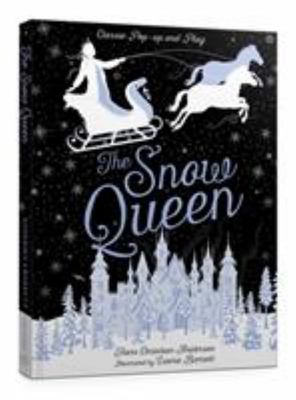 $24.99
AUD
Category: Lift the Flap and Pop-Up
Hans Christian Andersen's classic story of The Snow Queen has enchanted children for over 150 years. Join Gerda on her journey to rescue her best friend Kai from the Snow Queen's icy palace in this magical retelling from award-winning author Geraldine McCaughrean, with stunning silhouette illustrations by Laura Barrett. With a sparkling foiled cover, this beautiful gift book is a must-have addition to any child's bookshelf! ...Show more
$29.99
AUD
Category: Lift the Flap and Pop-Up
Discover a world of extraordinary beasts, where Cyclops storm in Ancient Greece and the fearsome Ushi-Oni haunts the coast of Japan. Open the pages to unleash 15 incredible pop-up monsters ... if you dare. From the award-winning creator of My First Pop-Up Dinosaurs comes a second striking pop-up treasur y. With Owen Davey's irresistibly stylish illustrations, this exploration of mythological monsters is perfect for those who love the fantastical.   ...Show more
$19.99
AUD
Category: Lift the Flap and Pop-Up | Series: Lift the Flap Very First Q and A Ser.
This delightful, informative flap book explores the everyday topic of teeth cleaning in a charming, fascinating way. Discover how animals look after their teeth, why teeth wobble and fall out and how you can keep your own teeth healthy and white. New in the award-winning, bestselling series. The sturdy flaps make this board book perfect for little fingers. Other titles in the series include What is Poo?, What are Germs?, What is Snow?, What are Stars?, What is Sleep?, Why do we need Potties? ...Show more
$16.99
AUD
Category: Lift the Flap and Pop-Up | Series: Treacle Street Ser.
Treacle Street is a new lift-the-flap board book series that's perfect for fans of Acorn Wood and Pip and Posy! It's a special, sparkly evening on Treacle Street - the opening night of the Dance School's first performance! But all of Prima Pavlova's star performers have gone missing. Can you help her find them before the show begins? ...Show more
$9.99
AUD
Category: Board Books | Series: Busy Day Ser.
3, 2, 1 . . . Lift off! Join in and use the flaps to help the busy astronaut put on her spacesuit, launch the rocket and drive the moon buggy. With interactive action-flaps, you can do it too! Each clever flap provides an action or scene-change to encourage children to actively engage and explore. The playful flaps are perfect for little hands to develop fine motor skills and hand-eye co-ordination. ...Show more
$24.99
AUD
Category: World | Series: Lonely Planet Kids
This interactive atlas treats young readers to a hands-on journey around the world. Each page turn brings the continent to life with flaps to lift, detailed illustrations and facts about, people, animals, and fun places to visit.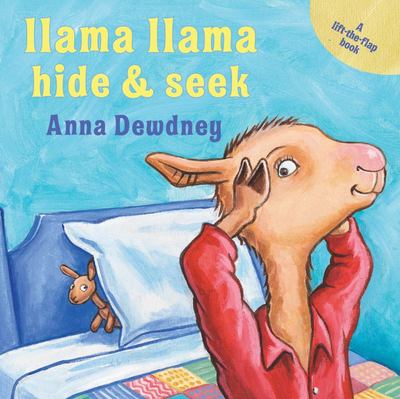 $21.99
AUD
Category: Lift the Flap and Pop-Up | Series: Llama Llama Ser.
Llama Llama can't find his Fuzzy Llama anywhere. Where could he be? Near the blocks? Behind the door? Beneath the bed? Children will love following along and lifting the flaps as LLama looks for his beloved Fuzzy. This casebound book includes flaps on every spread and a mirror at the end in a story that kids will want to read over and over again! ...Show more
$12.99
AUD
Category: Lift the Flap and Pop-Up | Series: Felt Flaps
Five beautifully illustrated spreads show a series of friendly pets hiding behind bright felt flaps. And there's a mirror on the final page! A perfect book to share with very little ones.Follow-up to Where's Mr Lion? - winner of the Sainsbury's Children's Book Award 2017!
$12.99
AUD
Category: Lift the Flap and Pop-Up | Series: Felt Flaps
A fabulous new title in this brilliant board book series for pre-schoolers. With easy-to-grasp, shaped felt flaps, a repetitive refrain and beautiful artwork from Swedish homewares designer, Ingela Arrhenius.
$29.99
AUD
Category: Lift the Flap and Pop-Up | Reading Level: 3+
A life lesson that all parents want their children to learn: It's OK to make a mistake. In fact, hooray for mistakes A mistake is an adventure in creativity, a portal of discovery. A spill doesn't ruin a drawing--not when it becomes the shape of a goofy animal. And an accidental tear in your paper? Don' t be upset about it when you can turn it into the roaring mouth of an alligator. An award winning, best-selling, one-of-a-kind interactive book, Beautiful Oops shows young readers how every mistake is an opportunity to make something beautiful. A singular work of imagination, creativity, and paper engineering, Beautiful Oops is filled with pop-ups, lift-the-flaps, tears, holes, overlays, bends, smudges, and even an accordion "telescope"--each demonstrating the magical transformation from blunder to wonder. ...Show more