$24.99
AUD
Category: Young Adult
From the bestselling author of Angel Mage, this new fantasy adventure set in 1980s London follows one girl's quest to find her father, leading her to a secret society of magical fighting booksellers who police the mythical Old World when it disastrously intrudes into the modern world. Eighteen-year-old art student Susan Arkshaw arrives in London in search of her father. But before she can question crime boss Frank Thringley he's turned to dust by the prick of a silver hatpin in the hands of the outrageously attractive Merlin. Merlin is one of the youngest members of a secret society of booksellers with magical powers who police the mythic Old World wherever it impinges on the New World - in addition to running several bookshops, of course! Merlin also has a quest of his own: to find the Old World entity who arranged the murder of his mother. Their investigations attract attention from enemies of the Old and New Worlds. Soon they become involved in an even more urgent task to recover the grail that is the source of the left-handed booksellers' power, before it is used to destroy the booksellers and rouse the hordes of the mythic past. As the search for the grail becomes strangely intertwined with both their quests, they start to wonder... Is Susan's long-lost father a bookseller, or something altogether more mysterious? ...Show more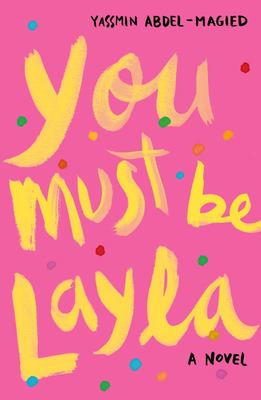 $16.99
AUD
Category: Young Adult | Reading Level: Middle 11+
Layla's mind goes a million miles a minute, so does her mouth - unfortunately her better judgement can take a while to catch up! Although she believes she was justified for doing what she did, a suspension certainly isn't the way she would have wished to begin her time at her fancy new high school. Des pite the setback, Layla's determined to show everyone that she does deserve her scholarship and sets her sights on winning a big invention competition. But where to begin? Looking outside and in, Layla will need to come to terms with who she is and who she wants to be if she has any chance of succeeding. Jam-packed with heart and humour You Must Be Layla by Yassmin Abdel-Magied reveals a powerful new voice in children's writing. Touching on the migrant experience and exploring thought-provoking themes relevant to all teens, this book shows the strength required to be a Queen with a capital 'Q?. ...Show more
$19.99
AUD
Category: Young Adult | Series: The\Nevernight Chronicle Ser.
The epic conclusion to the internationally bestselling Nevernight Chronicle from New York Times bestselling author Jay Kristoff. The greatest games in Godsgrave's history have ended with the most audacious murders in the history of the Itreyan Republic. Mia Corvere, gladiatii, escaped slave and infamo us assassin, is on the run. Pursued by Blades of the Red Church and soldiers of the Luminatii legion, she may never escape the City of Bridges and Bones alive. Her mentor Mercurio is now in the clutches of her enemies. Her own family wishes her dead. And her nemesis, Consul Julius Scaeva, stands but a breath from total dominance over the Republic. But beneath the city, a dark secret awaits. Together with her lover Ashlinn, brother Jonnen and a mysterious benefactor returned from beyond the veil of death, she must undertake a perilous journey across the Republic, seeking the final answer to the riddle of her life. Truedark approaches. Night is falling on the Republic for perhaps the final time. Can Mia survive in a world where even daylight must die? New York Times and internationally bestselling author Jay Kristoff's writing has been praised by critics and readers alike and has won many awards, including four Aurealis Awards, an ABIA, and David Gemmell Morningstar and Legend awards. ...Show more
$17.99
AUD
Category: Young Adult
Riverdale meets Kara Thomas's The Cheerleaders in this electrifying, twisted thriller about estranged friends who reunite when someone commits the murder they'd planned--but didn't go through with--and leaves one of their own to take the fall. Poppy, Lily, and Belladonna would do anything to protect th eir best friend, Raven. So when they discovered he was suffering abuse at the hands of his stepmother, they came up with a lethal plan: petals of poppy, belladonna, and lily in her evening tea so she'd never be able to hurt Raven again. But someone got cold feet, the plot faded to a secret of the past, and the group fell apart. Three years later, on the eve of Raven's seventeenth birthday, his stepmother turns up dead. But it's only belladonna found in her tea, and it's only Belladonna who's carted off to jail. Desperate for help, Belle reaches out to her estranged friends to prove her innocence. They answer the call, but no one is prepared for what comes next. Now, everyone has something to lose and something equally dangerous to hide. And when the tangled web of secrets and betrayal is finally unwound, what lies at its heart will change the group forever. ...Show more
All This Time (PB)
by Rachael Lippincott; Mikki Daughtry
$17.99
AUD
Category: Young Adult
From the authors behind Five Feet Apart, a #1 New York Times bestseller and hit movie, comes a gripping new romance that asks: Can you find true love after losing everything? Kyle and Kimberly have been the perfect couple all through high school, but when Kimberly breaks up with him on the night of the ir graduation party, Kyle's entire world upends - literally. Their car crashes and when he awakes, he has a brain injury. Kimberly is dead. And no one in his life could possibly understand. Until Marley. Marley is suffering from her own loss, a loss she thinks was her fault.  As Kyle and Marley work to heal each other's wounds, their feelings for each other grow stronger. But Kyle can't shake the sense that he's headed for another crashing moment that will blow up his life as soon as he's started to put it back together. And he's right. An unforgettable novel perfect for fans of John Green, Nicola Yoon, David Levithan and Jenny Han.      ...Show more
$16.99
AUD
Category: Young Adult | Series: The\Iron Fey Ser.
This special edition of The Iron Daughter includes the bonus Guide to the Iron Fey and an excerpt from the new Iron Fey book, The Iron Raven. Half Summer faery princess, half human, Meghan Chase has never fit in anywhere. Deserted by the prince she thought loved her, she is prisoner to Mab, the Winter f aery queen. As war looms between Summer and Winter, Meghan knows the real danger comes from the Iron fey--ironbound faeries that only she and her absent prince have seen. Worse, Meghan's fledgling fey powers have been cut off. She's stuck in Faery with only her wits for help. Trusting anyone would be foolish. Trusting a seeming traitor could be deadly. But even as she grows a backbone of iron, Meghan can't help but hear the whispers of longing in her all-too-human heart. ...Show more
$16.99
AUD
Category: Young Adult | Series: The Book of Dust
Malcolm Polstead's Oxford life has been one of routine, ordinary even. He is happiest playing with his daemon, Asta, in their canoe, La Belle Sauvage. But now as the rain builds, the world around Malcolm and Asta is, it seems, set to become increasingly far from ordinary. Finding himself linked to a bab y by the name of Lyra Belacqua, Malcolm is forced to undertake the challenge of his life and to make a dangerous journey that will change him and Lyra forever . . . ...Show more
$17.99
AUD
Category: Young Adult
From Jennifer Niven, the #1 New York Times bestselling author of All the Bright Places, comes an unforgettable new novel about a sensitive girl ready to live her bravest life--sex, heartbreak, family dramas, and all. Before: With graduation on the horizon, budding writer Claudine Henry is focused on thr ee things: college in the fall, become a famous author, and the ever-elusive possibility of sex. She doesn't even need to be in love--sex is all she's looking for. Then her dad drops a bombshell: he and Claude's mom are splitting up. Suddenly, Claude's entire world feels like a lie, and the ground under her feet anything but stable. After: Claude's mom whisks them both away to a remote, mosquito-infested island off the coast of Georgia, a place where the two of them can start the painful process of mending their broken hearts. It's the last place Claude can imagine finding her footing, but then Jeremiah Crew happens. Miah is a local trail guide with a passion for photography, and a past he doesn't like to talk about. He's brash, enigmatic, and even more infuriatingly, he's the only one who seems to see Claude for who she wants to be. So when Claude decides to sleep with Miah, she tells herself it's just sex--exactly what she has planned. There isn't enough time to fall in love, especially if it means putting her already broken heart at risk. Compulsively readable and impossible to forget, Jennifer Niven's luminous new novel is an insightful portrait of a young woman determined to write her own next chapter--sex, resilience, mosquito bites, and all. ...Show more
$99.99
AUD
Category: Young Adult | Series: The Hunger Games
In the ruins of a place once known as North America lies the nation of Panem, a shining Capitol surrounded by twelve outlying districts. The Capitol keeps the districts in line by forcing them all to send one boy and one girl between the ages of twelve and eighteen to participate in the annual Hunger Ga mes, a fight to the death on live TV, and the odds are against all who play. With all four of Suzanne Collinss Hunger Games novels in one boxed set, you can step into the world of Panem with the 10th annual Hunger Games, and continue all the way to the electrifying conclusion.   ...Show more
$17.99
AUD
Category: Young Adult
"Infused with honesty, heart, and humor, The Black Kids is a true love letter to Los Angeles, highlighting the beauty and flaws of the city, and the people who call it home." --Brandy Colbert, award-winning author of Little & Lion   Perfect for fans of The Hate U Give, this unforgettable coming-of -age debut novel explores issues of race, class, and violence through the eyes of a wealthy black teenager whose family gets caught in the vortex of the 1992 Rodney King Riots.   Los Angeles, 1992   Ashley Bennett and her friends are living the charmed life. It's the end of senior year and they're spending more time at the beach than in the classroom. They can already feel the sunny days and endless possibilities of summer.   Everything changes one afternoon in April, when four LAPD officers are acquitted after beating a black man named Rodney King half to death. Suddenly, Ashley's not just one of the girls. She's one of the black kids.   As violent protests engulf LA and the city burns, Ashley tries to continue on as if life were normal. Even as her self-destructive sister gets dangerously involved in the riots. Even as the model black family fa ade her wealthy and prominent parents have built starts to crumble. Even as her best friends help spread a rumor that could completely derail the future of her classmate and fellow black kid, LaShawn Johnson.   With her world splintering around her, Ashley, along with the rest of LA, is left to question who is the us? And who is the them? ...Show more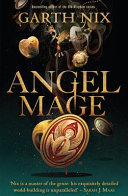 $24.99
AUD
Category: Young Adult | Reading Level: good
The icon-maker and angel-summoner Liliath, long-believed dead, has woken from her century-long sleep to pick up the threads of a plan that has already destroyed one kingdom and may yet destroy another. To succeed, Liliath must bring together Agnez the musketeer; Simeon the doctor; Dorotea the mage; and Henri, one of the Cardinal's clerks, and take them into utmost danger ... Set in an alternate 17th century where angels can be summoned (and controlled) by those with a talent for magic, Angel Mage is an action-packed story of angels, heroes, gunpowder and high magic.. ...Show more
$18.99
AUD
Category: Young Adult
A powerful and captivating novel about mental illness, Challenger Deep is a tour de force by New York Times bestselling author Neal Shusterman.Caden Bosch is on a ship that's headed for the deepest point on Earth: Challenger Deep, the southern part of the Marianas Trench.Caden Bosch is a brilliant high school student whose friends are starting to notice his odd behaviour.Caden Bosch is designated the ship's artist in residence to document the journey with images.Caden Bosch pretends to join the school track team but spends his days walking for miles, absorbed by the thoughts in his head.Caden Bosch is split between his allegiance to the captain and the allure of mutiny.Caden Bosch is torn. ...Show more