ABC Dance!
by Sabrina Moyle; Eunice Moyle (Illustrator)
$12.99
AUD
Category: Board Books | Series: Hello!Lucky Ser.
ABC Dance is a lively romp through the alphabet from aardvark to zebra: Aardvarks arrive with a band of baboons Now clog-dancing camels have entered the room ​ With its vibrant art and cheerful rhyming text, plus an introduction to the ABCs, the book is a joy for grown-ups and children to read alou d together. Created by Eunice Moyle and Sabrina Moyle, the sister team behind the award-winning design studio Hello Lucky, ABC Dance features the bright and appealing style that has made their previous children's books bestsellers and their stationery and other products so popular across all ages. ...Show more
$14.99
AUD
Category: Board Books
An essential ABC board book for your toddlers growing library. Join Winnie-the-Pooh and friends in H is for Honey. Toddlers will love this chunky board that takes them through the alphabet with recognisable objects and characters. With simple text and gorgeous illustrations, this first concept book is p erfect for curious pre-schoolers and the youngest readers of Winnie-the-Pooh. A is for Apple B is for Balloon C is for Christopher Robin And H is for honey of course! Look out for 10 Busy Bees: A 123 Book - 9781405296410 ...Show more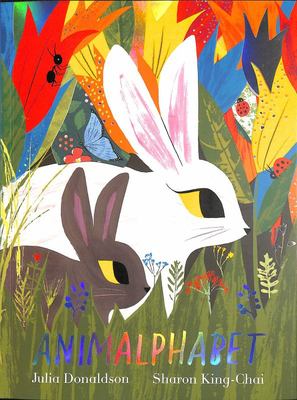 $19.99
AUD
Category: Picture Books
Winner of the 2018 Chen Bochui International Children's Literature Award for Best Picture Book of the YearA hugely entertaining animal ABC guessing game with stunning peep-through pages and fold-out flaps, by bestselling author Julia Donaldson and award-winning illustrator Sharon King-Chai. Now availabl e in paperback.Can you guess who has more legs than a butterfly? And who is wrinklier than a hedgehog?Each page draws you further into a beautifully vibrant world of huge elephants, slithery snakes and growling tigers, inviting you to compare one animal to another and learn comparison words and adjectives from the natural world.With vivid, eye-catching artwork and an exotic array of animals to marvel over, Animalphabet is a gorgeous book to treasure and read over and over again. ...Show more
$17.99
AUD
Category: Picture Books
View more details of this book at www.walkerbooks.com.au
$17.99
AUD
Category: Picture Books
A factastic tour of Australia from A to Z with award-winning author and illustrator Frané Lessac. Now in paperback! What is the Fremantle Doctor? Where is Qui Qui? And why are some islands named after days of the week? You'll uncover these exciting facts when you explore the A to Z of Australia - from B ondi to Kakadu and all the way to Taronga Zoo. Discover why Australia is one of the most amazing countries in the world! In 2016, it was the Winner of the Crystal Kite Member Choice Award, Australia and New Zealand Division, Society of Children's Book Writers and Illustrators and a Notable Book, Eve Pownall Award for Information Books, Children's Book Council of Australia Awards. Includes high interest facts and full colour illustrations of diverse locations throughout the country. All states are represented, and Indigenous content is included. "A good reminder that there are plenty of natural and man-made sights to enjoy without a passport ... 4/5 stars." Books+Publishing ...Show more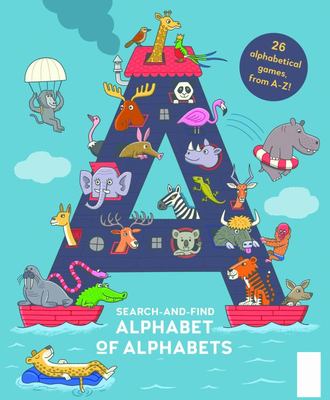 $27.99
AUD
Category: Picture Books
Take a ride through 26 fully illustrated alphabets, each one an A-to-Z of things to spot. From an alphabet of Bugs (A is for Ant), to an alphabet of Vehicles (B is for Balloon), Sanders' weird and wonderful drawings make learning ABCs so much fun! Full color.
$17.99
AUD
Category: Lift the Flap and Pop-Up
For over 20 years, the words from The Little Yellow Digger have resonated in households throughout NZ. Some of the original listeners are now parents themselves, introducing their own children to this iconic Kiwi story of which they have such fond memories. Peter Gilderdale has worked with his mother's series of stories and his father's familiar art, from the much-loved original Little Yellow Digger range to produce an all-new rhyming story in this handsome lift-the-flap alphabet book. Children will delight in discovering the calligraphy style alphabet letters hidden beneath the flaps. This treasure also features full alphabet endpapers for further ABC fun. ...Show more
$19.99
AUD
Category: Board Books | Series: ABC for Me
ABC What Can He Be? presents a wonderful world full of possibilities--from Astronaut to Zoo Veterinarian and everything in between.  Whether they're fascinated by construction sites, fire trucks, teaching, dancing, music, books, or any other thing, boys can grow up to be whatever they want! ABC What Can He Be? presents a whole alphabet full of exciting, thoughtful, and wonderful things boys can do, including environmental engineering, fashion design, carpentry, quantum physics, and yoga instruction. This book shows that there are no limits to what boys can pursue. Talented illustrator Jessie Ford of Sugar Snap Studio pairs engaging, inspiring illustrations with 26 different career possibilities and empowering text, highlighting careers that are fun, challenging, and impactful. Young readers will learn their ABCs and discover a world of possibility in their future through this fun family read. With endearing illustrations and mindful concepts, the ABC for Me series pairs each letter of the alphabet with words that promote big dreams and healthy living. ...Show more
Items per page:
1 - 8 of 8