How to Spot a Mum
by Donna Amey; Aura Lewis (Illustrator)
$19.99
AUD
Category: Mother's Day - read with mum
Everyone has an idea of what a mum is, and each one does the job slightly differently. In How to Spot a Mum, we meet all different types of mum, from the Chatty Mum who's always got a story, to the Rebel Mum who never reads the instructions. This tongue-in-cheek tribute and 'Spotter's Guide' to mums is the perfect Mother's Day gift and can be enjoyed by mothers and children alike. ...Show more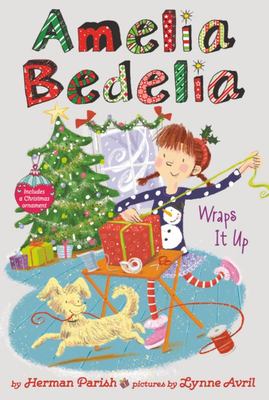 $12.99
AUD
Category: Early Reader | Series: Amelia Bedelia Special Edition Holiday
Celebrate the holidays with Amelia Bedelia! Amelia Bedelia, her friends, and her family wrap it up while honoring the true spirit of holiday giving in this special edition. This chapter book is an excellent choice for children who are ready to read independently, and is terrific for building vocabulary. Includes a keepsake sparkly ornament! It's the holiday season, and Amelia Bedelia doesn't have enough money to buy presents for anyone. But that won't stop Amelia Bedelia! Along with her friends, she decides to launch a gift-wrapping business in order to make some extra cash. But wrapping presents with Amelia Bedelia is far from ordinary! And when the business expands to include tree decorating, popcorn popping, snow shoveling, and carol singing, you can bet that the misunderstandings are many! A humorous story, plenty of misunderstandings, loads of vocabulary and wordplay, and a festive ornament make this an ideal gift book for newly independent readers and storytime sharing. Hooray for the holidays! Amelia Bedelia has been making readers laugh since 1963, when the first Amelia Bedelia book was published. Now, you can meet the young Amelia Bedelia. Come join the fun! ...Show more

$16.99
AUD
Category: Board Books
Spot and his friends are going on an Easter egg hunt at the farm. Can you help them find all the hidden eggs?Toddlers will love this basket-shaped board book for little hands that can be played with or read for twice the fun!With lots of eggs to discover throughout, as well as a special patterned egg to find on each spread, this fun Easter story encourages early learning through counting, pattern and colour recognition. If you loved this, why not try-Where's Spot?   ...Show more
$16.99
AUD
Category: Easter | Series: Peter Rabbit
Happy Easter from Peter Rabbit! Join Peter on an Easter adventure in this charming touch and feel book. Peter is hopping on an egg hunt, but finds a fluffy surprise instead! With tactile elements on every page and a simple story to follow, this board books is perfect for little bunnies at Easter. Look o ut for other Peter Rabbit books at Easter: A Spring Surprise Hop, Skip, Stick: A Sticker Activity Book Peter Rabbit: A Pop-Up Easter Egg Hunt Happy Easter Peter! Peter Rabbit Easter Eggs Press-out and Play ...Show more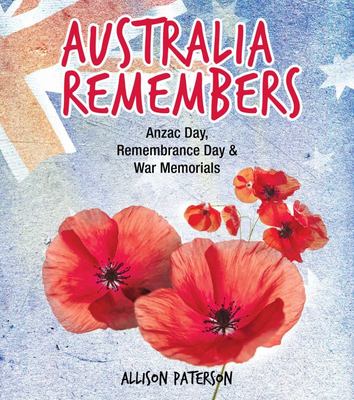 $14.99
AUD
Category: ANZAC books | Series: Australia Remembers Ser.
Every year there are special days when we remember all those who have fought in the past to keep Australia free and those who still fight today to keep us safe. On 25 April - Anzac Day - and on 11 November - Remembrance Day - we stop to think about those people and how much they have done for us. Anzac Day reminds us that, as Australians, we are proud of the Anzac spirit which has helped shape our traditions, our culture, and who we are. On Remembrance Day we honour all those who gave up so much for their country, especially those who lost their lives. Australia Remembers presents a detailed explanation of the origins and traditions of Anzac Day and Remembrance Day, exploring both their connections and significance to young Australians today. The colourful traditions and symbols of these special days are described in language that is easily accessible to younger readers, helping them to understand what these mean and how important it is to remember those Australians who have fought for their country and those who keep us safe today. Australia Remembers is designed to ensure that the next generation shares the history and traditions of these important occasions. ...Show more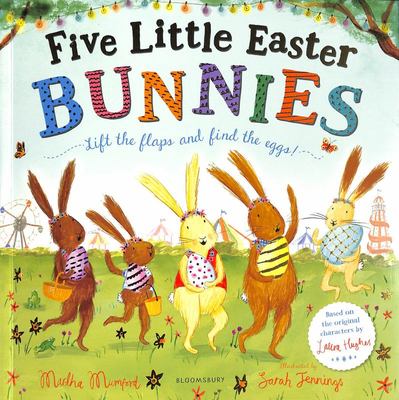 $14.99
AUD
Category: Picture Books
Join five little Easter Bunnies as they set off on an exciting lift-the-flap Easter egg hunt. With five delicious eggs to find and count, it's a perfect springtime adventure! Can you help the bunnies climb trees, peek into nests and look under leaves to find their eggs? You'll have to lift the flaps to search for the tasty prizes - and there might be some surprises along the way too! Based on the popular childhood rhyme 'Five Little Speckled Frogs', this joyful, interactive book is packed with adorable bunnies, lambs, chicks and ducklings. Get ready for non-stop Easter fun in this beautifully illustrated read-aloud, full of the joys of spring. From creators of the bestselling We're Going on an Egg Hunt and Hop Little Bunnies. ...Show more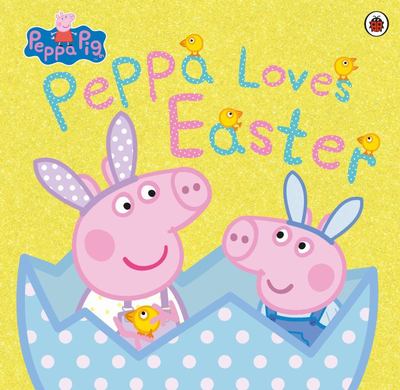 $14.99
AUD
Category: Picture Books | Series: Peppa Pig
This new picture book is the perfect gift this Easter.It's Easter time and Madame Gazelle has a special Easter surprise for Peppa and her friends after playgroup - Miss Rabbit has organised an Easter Egg-stravaganza!There's Easter cakes, Easter cards to make, an egg decorating stall and Granny and Grand pa Pig's fluffy newly-hatched chicks, but where is Miss Rabbit? And who is inside the huge Easter egg?Peppa Loves Easter! ...Show more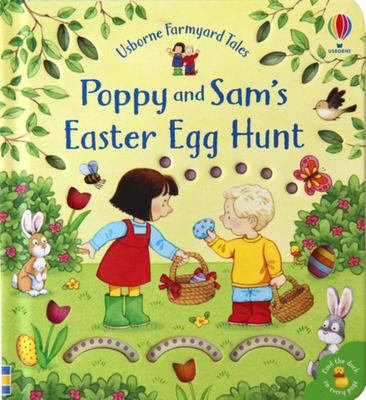 $14.99
AUD
Category: Easter | Series: Farmyard Tales Poppy and Sam Ser.
Help Poppy and Sam find the Easter egg in this beautifully illustrated Hide and Seek Book. Children will be able to spot the eggs through the cut-outs, and when they turn the page they will find out if it was really an easter egg or something else entirely. Fingertrails add texture to this adorable titl e. Perfect for Easter fun, this book is full of witty transformations to enjoy, where what seems to be an egg turns out to be a flower or a ball when you turn the page. Part of the relaunch of the classic brand Farmyard Tales. Loved by families for over 30 years, Usborne are delighted to bring Poppy and Sam to a whole-new generation. ...Show more
$19.99
AUD
Category: Christmas
This delightful pack contains a 30-piece jigsaw of the Nativity scene for children to assemble, as well as a beautifully illustrated 24-page picture book that retells the story of Mary and Joseph's journey to Bethlehem, and the birth of baby Jesus. Beautifully illustrated jigsaw and book makes a wonderf ul present. High quality, 30-piece jigsaw is a perfect introduction to beginner level puzzles. The Nativity picture book is a charming way for children to read and discover the story of Christmas and Jesus' birth. ...Show more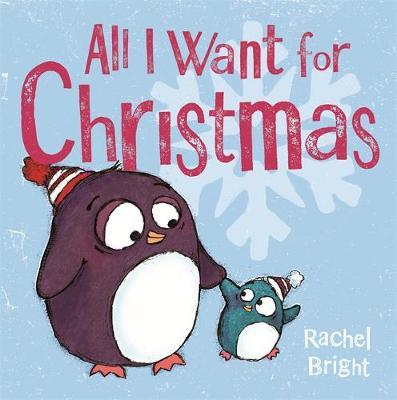 $24.99
AUD
Category: Christmas
Two penguins discover that love is the perfect gift at Christmas in this sparkling festive picture book!The countdown to Christmas has begun and there is so much for Little Penguin to be excited about: decorating the tree, cooking festive treats, sending a letter to Santa, wrapping presents, and much mo re. But what does Big Penguin want for Christmas? The answer will warm the hearts of every penguin, big or small!From the bestselling author of The Lion Inside and The Koala Who Could.Rachel Bright's card and gift range The Bright Side has sold over 7.5 million cards and over three million gifts worldwide. lookonthebrightside.co.uk ...Show more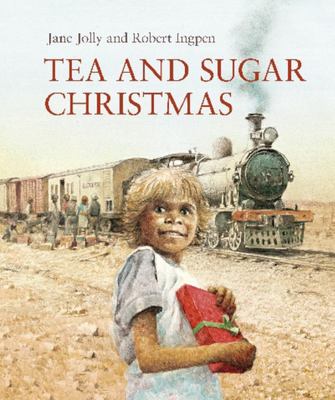 $24.99
AUD
Category: Picture Books
The Tea and Sugar train only came once a week on a Thursday. But the special Christmas train only came once a year. Today was Sunday. Four more days without sugar. Four more days until the Christmas train. Please, please be on time. Please don't be late. Join Kathleen in the outback as she eagerly await s the Christmas Tea and Sugar train. Will she meet Father Christmas? Will she receive a Christmas gift from him? A delightful, heart-warming story from the National Library of Australia that will intrigue, captivate and introduce readers to a slice of the past. Wonderful sensitive illustrations, including a beautiful double fold-out image showing the shops inside all the carriages. For 81 years, from 1915 to 1996, the Tea and Sugar Train travelled from Port Augusta to Kalgoorlie once a week. It serviced the settlements along the Nullarbor Plain, a 1050-long rail link. It was a lifeline. There were no shops or services in these settlements. The train carried everything they needed-household goods, groceries, fruit and vegetables, a butcher's van, banking facilities and at one time even a theatrette car for showing films. The biggest excitement for the children was the first Thursday of December every year, when Father Christmas travelled the line. He distributed gifts to all the children on the way, including those of railway workers, those in isolated communities, and station kids. ...Show more
$14.99
AUD
Category: Christmas
The spellbinding sequel to Tom Fletcher's bestselling magical adventure, The Christmasaurus. 'She is the best-kept Christmas secret of all,' whispered Santa Claus. 'Which is surprising, because Christmas itself would not exist without her. She is older than time itself, yet still as young as tomorrow. She is known only as the Winter Witch.' One year has passed since William Trundle's incredible adventure with the most extraordinary dinosaur: the Christmasaurus. Now, William is swept back to the magical North Pole, where he meets the mysterious, icy Winter Witch - whose power to control time allows Santa Claus to make the long journey all around the world every Christmas Eve. And when they learn that the fate of Christmas itself hangs in the balance, William and the Christmasaurus must work with the Winter Witch to protect it... Full of magic and music, humour and heart, and a friendship like no other, The Christmasaurus and the Winter Witch is the most enchanting Christmas read for the whole family. ...Show more